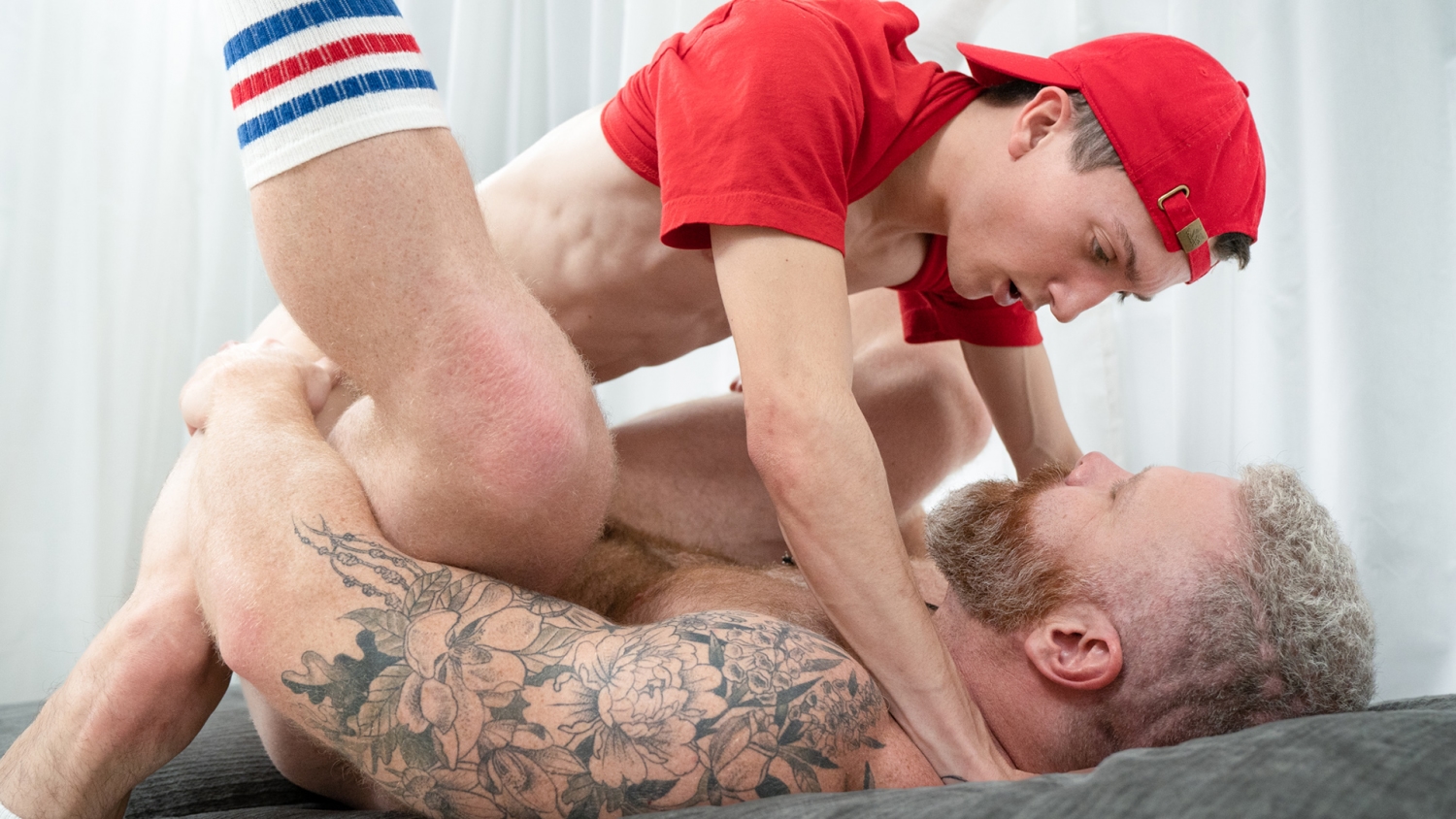 Hungry for Twink Dick
For Coach Marko, there's something really erotic about helping young athletes reach their potential. Pushing them to deliver their best. It adds fuel to the coach's fire when he detects that sweet smell of boy sweat. It enters his nose but goes straight to his dick.
Combine all these ...
Read more
Combine all these things and you'll understand why by the end of Jack Andrum's training session Coach Marko can't help but be dripping in tension. He's been admiring Jack's twink body, watching it grow and develop through exercise. Today, though, is different. Marko is all horned up by Jack's lithe smooth body; the gym shorts and tube socks just add to his hunger!
While Coach Marko sits on the couch, Jack sits on the floor between his legs. The post-workout rubdown starts at Jack's shoulders. Marko can see the twink is really starting to relax. The coach rubs a little lower, gently grazing Jack nipples along the way. They're rock hard. Could it be Jack is just as into this as the big guy is?
Coach Marko rubs a little lower. Jack gently moans his go-ahead and the horny ginger bear slides his hand over Jack's shorts. Jack's nipples aren't the only thing rock-hard. Jack's sizable twink dick grows with every stroke of Marko's massive hand. Marko gently plays with Jack's waistband, then slips his hand inside.
With Jack this hard, Coach Makro knows what's about to go down. Jack's twink dick is going to scratch the internal itch that the DILF coach has been dealing with. Marko's throat is just what Jack needs to get good and hard, and Coach Marko is enjoying himself as he gobbles down his shaft!
Marko strips off his tight, clingy athletic wear and positions himself on his back on the couch. Instinctively, Jack knows what the coach needs. With his baseball cap turned backwards and his shirt pulled up over his head, Jack slides his throbbing cock into Coach Marko's hot and ready hole. Now it's Coach's turn to do the moaning!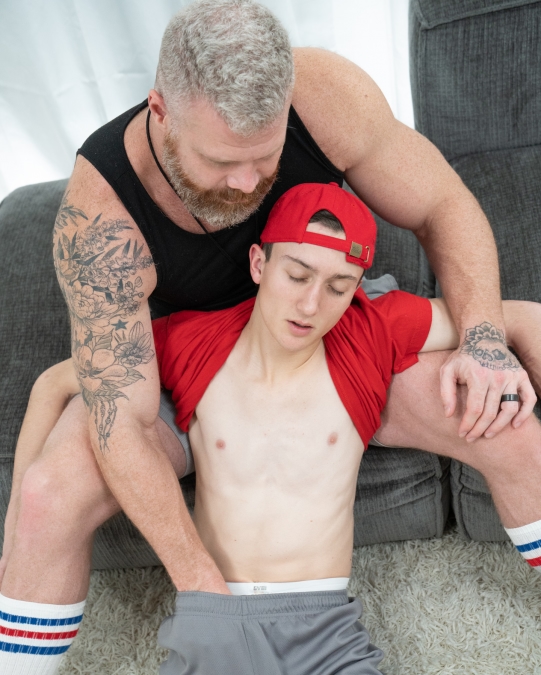 This polar bear daddy is as masculine as he is muscular. In fact, he's so bulky that he may even have muscles on his muscles! Deep voice, graying red hair, big fat dick, sporty, versatile, an ass so tight and round you could crack nuts in it… and a proper old-school gent to boot. What's not to love?
Jack started participating in sports because he wanted the kind of attention he saw bigger, burlier guys getting. Little did he know that those bigger, burlier guys secretly wanted a guy like Jack to put them in their places! Once he knew their secret, though, Jack was more than eager to give those jocks what they wanted: him, hard and raw. The look of unbridled lust on his face is enough to make every bottom shoot, and his dick piston-fucking them will finish the job!