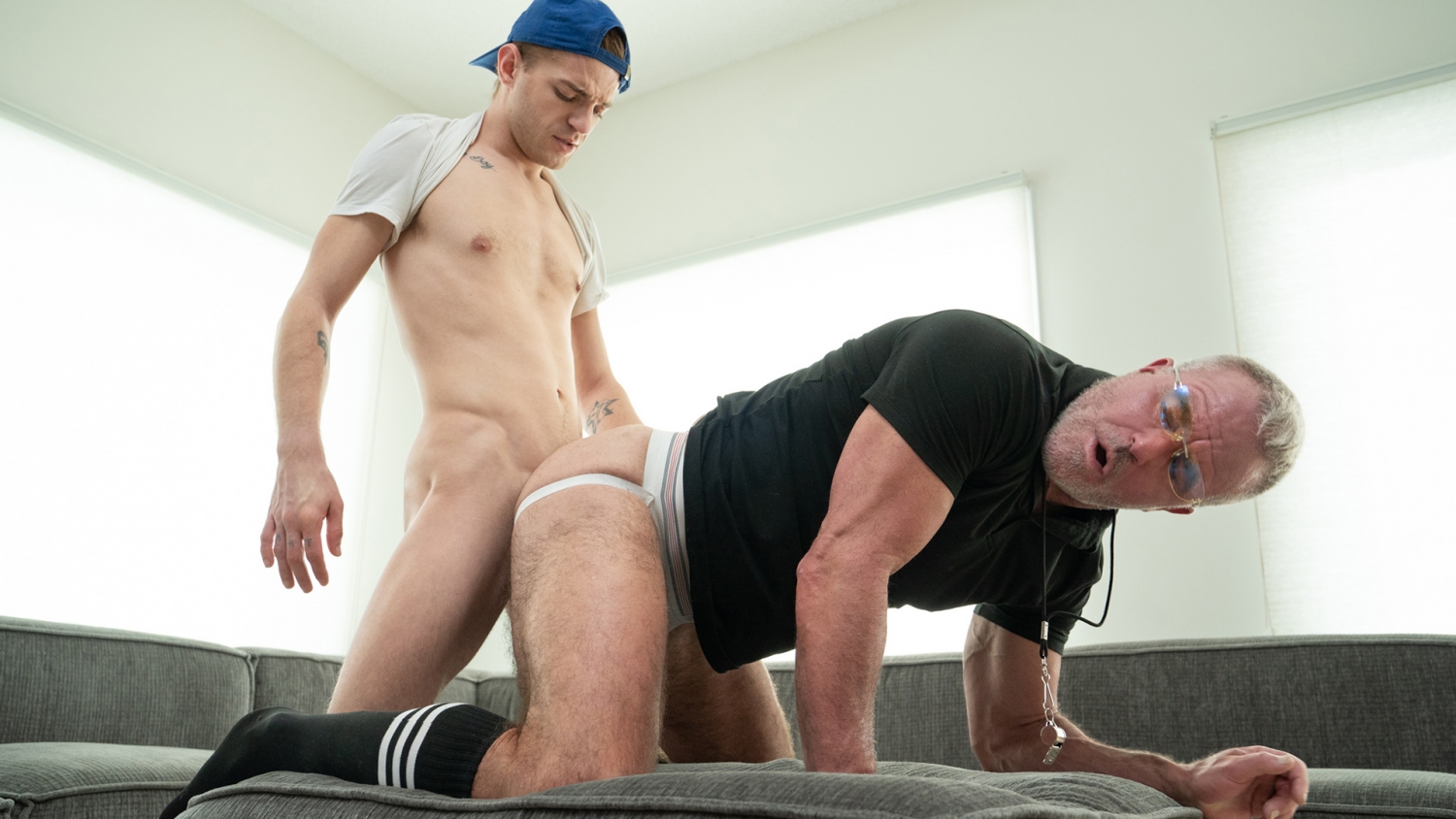 Hard Squats
Coach Savage always has time for his boys. Whenever they have concerns in their relationships, anxieties about performance, or simply questions with their workout routines, he likes to put everything on hold and give them undivided attention. In Tom's case especially, he would do anything for him.
The lean jock ...
Read more
The lean jock came to him with concerns about his squat technique. The question alone was enough to get the randy coach excited. And seeing Tom work through the position again and again, Coach Savage got more and more aroused by the sight of the boy's ass.
When the older man placed his hands on Tom's butt, holding him in place, Tom could tell that he was going to get something less than a direct answer from the silver-haired daddy. He didn't mind though.
In fact, he knew Coach Savage to be something of a horndog when it came to the players. It was well rumored that he would suck off anyone who asked, even taking loads of the players as a reward for good performance. And while this wasn't his intention in seeking him out, he was happy to find himself in the older man's sights.
Coach Savage clumsily asked Tom to take off his shorts so he could "get a better look." Tom took off his nylon shorts and revealed his smooth, athletic ass pouring out of his jockstrap. Coach Savage wanted him badly.
Coach Savage then started doing squats, trying to show the boy what to do to improve his form. But Tom, not missing the moment to be bold, asked the coach to remove his shorts as well. Coach Savage practically tore off his bottoms, happy to give the young man a glimpse of his muscular ass. And as he squatted down, Tom placed hands on him just as the older man had done.
Tom's fingers caressed the older man's backside. He continued to feel his glutes and hamstrings until Savage asked, "Do you like what you see?" The cheeky question made it clear that Tom was going to get more than just advice from the older man during their private session.
Savage stood up and bent over an ottoman at the young man's direction, taking on a submissive and willing spirit as the boy clearly started to take charge. Coach Savage loved it. He loved seeing his young players step up and become strong, especially if it meant he was going to benefit from their sexual prowess.
Tom knelt down, turning his cap around as if to signify his readiness to dive into the older man's ass. He spread his meaty, hairy cheeks apart and began tasting the deep, tasty hole of his mentor. Coach Savage arched his back and held himself up with his muscular arms, embracing the young man's tongue with his hole.
Tom did not shy away from grabbing on to any bit of his coach's body, feeling his strong legs and ample cheeks as he devoured.
Coach Savage could feel his hole getting wet and ready for the boy. He turned around and sat up, looking up at the handsome young man. He was practically eye-level with his throbbing cock, still contained in his jock strap. Savage pulled it out, ready to worship and feel it deep inside. He wanted it buried in his hole, pounding him hard until he was full of the young jock's cum, but he was more than happy to start by taking it down his throat…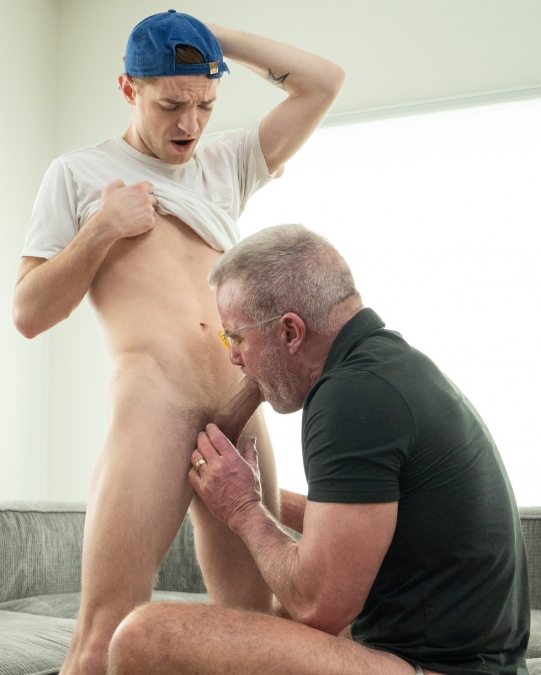 Coach Savage believes in pushing people to their maximum potential. He loves to see a young guy work toward a goal and achieve it, especially when he doesn't think he can. He's a bit of a daddy by nature. A true mentor; caring and nurturing, while sporting a thick daddy dick and a hot muscular body. His salt and pepper hair make many boys stand at attention, eager to learn from him about more than just sports. Watching young athletes grow and develop, it's hard for him to not pop wood at the sight of a stud in a jockstrap, filling it out more and more, day by day.

At home, he loves coming up with all sorts of plays to test his boys' stamina and strength, getting him horned up like nothing else... And when his team needs to blow off a little steam, he's happy to give them exactly what they need, especially if it's his round, muscular coach ass!

Tom is a twink, no doubt, and the handsome young man is a cocksure stud who's never had a hard time getting what he wants. He works hard, plays smart, and knows how to use what he has. As a solid athlete, he knows the importance of keeping himself in shape and strong, but he knows nothing is more compelling than being focused and confident!

Even though he's not one of the biggest guys on the field, he knows how to take control and make even the older, stronger, broader guys submit to his seductions. He loves nothing more than fucking a handsome, older guy and he has no trouble finding a hot, hungry hole to breed!