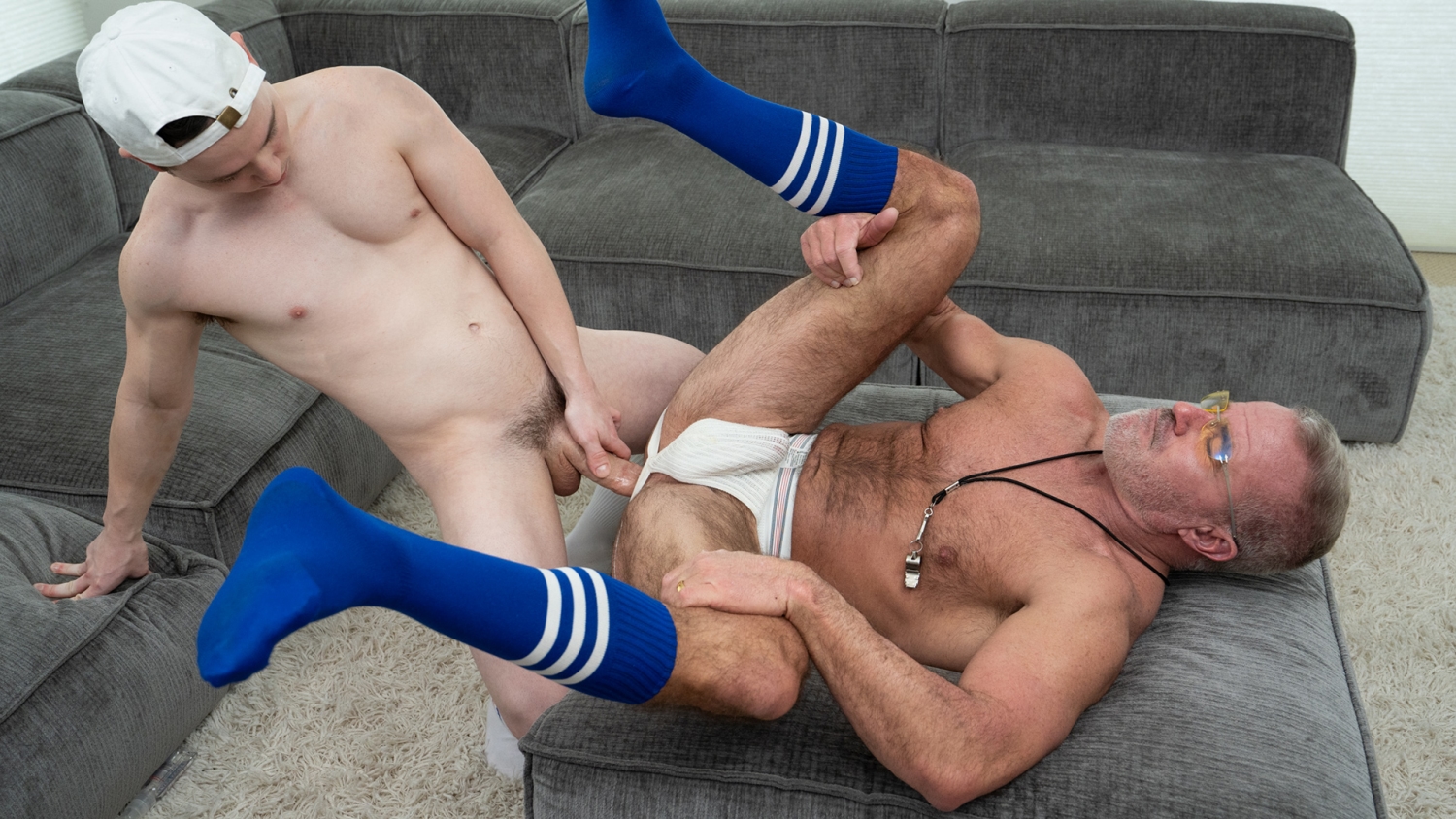 DANNY WILCOXX : Chapter 2
Arm Wrestling
I don't know what it is about my workout routine that really gets my competitive side going. Maybe it's Coach Savage. I'm mean, he's hot as hell and keeps his hairy, tanned body in great shape. I want to have a physique like his someday.
He told me ...
Read more
He told me to give him 20 pushups and I did, but coach says I wasn't doing them right. That triggered me a bit. But when he dropped to his knees to show how to do it correctly, I have to admit I got distracted watching his hot daddy ass rising up and down.
I had an idea. I challenged coach to an arm wrestle. I may be young and small but I'm proud of my arm strength. At the very least, I'd get to look deeply into coach's eyes!
We knelt next to the couch and got into the position. Coach is really strong, so I had to really work for it, but I won! That alone was enough to get me hard, but I got even more rigid when Coach Savage told me to stand up so he could feel my muscles!
He started rubbing up and down my arms, sending even more sexy signals to my inflating dick! I reached over to feel his muscles and he saw in my eyes that I was aching to touch even more. I rubbed his chest and started to notice that it's a turn-on for him, too! He pulled his shirt front up over his head, revealing his hairy, muscular chest. So solid, so tan, so sexy.
I started rubbing lower. The outline of his erection was super visible through his tight gym shorts. Damn he's big! He tugged at his shorts, dropping them to the ground and exposing his hard-on through his jock strap. Man, that felt good to touch!
Coach started to take my clothes off. I had no idea it was going to go this far! Soon, we're just two horned-up men, naked except for our jocks! Coach dropped to his knees, never taking his hand off my cock.
I'm straining against the jock elastic and this turned Coach on even more! He gently pulled the strap down and my hard-on bounced from the excitement. He started stroking my long dick and I was gone in my mind. Everything disappeared except for the feelings coming from my crotch!
I felt him slide his hand down my body as he dropped to his knees. Next thing I knew, I felt the warmth of his mouth as he hungrily started sucking my dick. I almost lost it then and there!
He looked so good bobbing on the end of my dick. He's really good at it, too. I really got into the sensations, I even involuntarily started fucking his face. His throat handled everything I pumped in there. My primal side is definitely taking over!
I think coach sensed that, because he turned around on all fours and offered his asshole up to me! With no lube around other than spit, the best way to get that going was to dive my face in-between coach's hairy checks and rim the hell out of that hole! Now it's coach's turn to moan!
I don't think he was expecting that I'd know what to do down there, but he's really getting off on it. I love the feel of my hot breath on his sweaty man-hole! That intimate scent of his musk combined with my own panting is so intoxicating.
I almost hated to switch away to something else, but my aching cock can't take it any longer! With coach still on his knees, I plunged my rock hard dick deep into his hole and started pounding. Coach let out a gasp. He was really into me pumping his peach. He kept me asking if I like it. Damn, coach, what's not to like!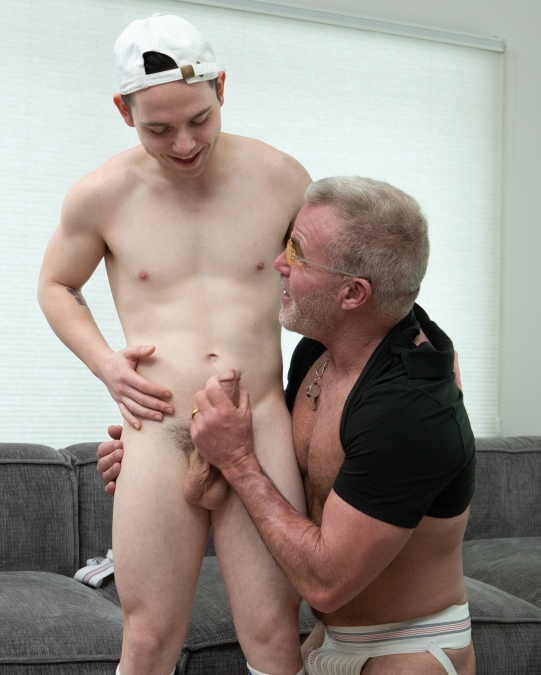 Coach Savage believes in pushing people to their maximum potential. He loves to see a young guy work toward a goal and achieve it, especially when he doesn't think he can. He's a bit of a daddy by nature. A true mentor; caring and nurturing, while sporting a thick daddy dick and a hot muscular body. His salt and pepper hair make many boys stand at attention, eager to learn from him about more than just sports. Watching young athletes grow and develop, it's hard for him to not pop wood at the sight of a stud in a jockstrap, filling it out more and more, day by day.

At home, he loves coming up with all sorts of plays to test his boys' stamina and strength, getting him horned up like nothing else... And when his team needs to blow off a little steam, he's happy to give them exactly what they need, especially if it's his round, muscular coach ass!

When Danny first went out for the team, he was a bit of a runt. Not only was he on the shorter side at 5'4", but he was pretty scrawny and uncoordinated. But that didn't stop him from trying his best to grow and improve. After months of working out, training, and getting more and more comfortable with the coaches, Danny had shot up from being a glorified bench warmer to being a rising star. Now that he's packed on a little muscle and felt the boost of confidence that comes with it, this little slugger is ready to show his coaches what he's got. Not only does that include great stamina and spirit, but a big, throbbing, 8" cock as well!