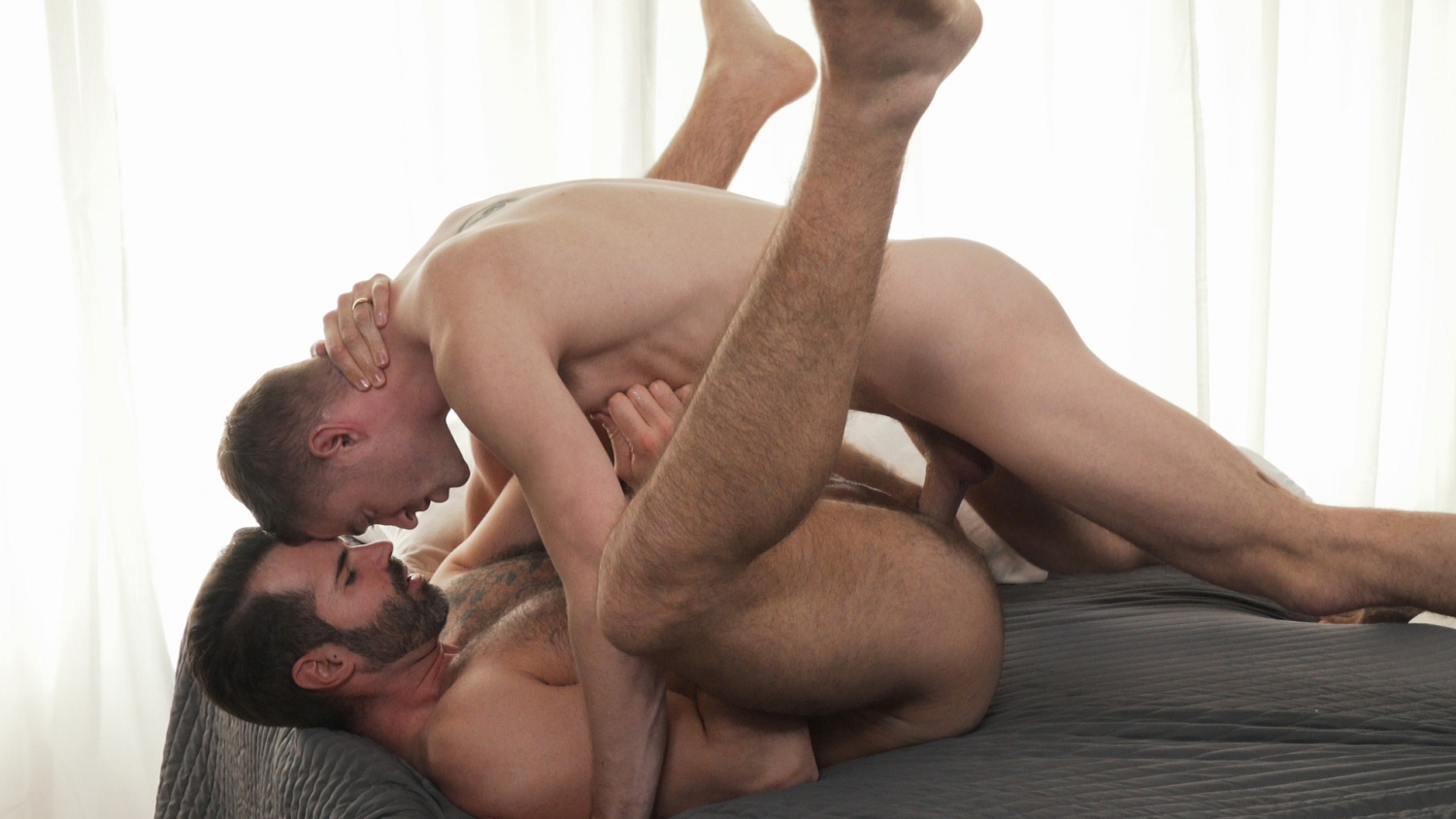 New Recruit
Agent Robles has had his eye on Tom for a while. He'd seen his capabilities on the field, noting his physical prowess and stamina. He wanted to see more of him, perhaps even in ways that were not altogether professional! He didn't know how to pursue such an interaction, but he was delighted when the young stud reached out to him for a private meeting...
Tom entered the ...
Read more
Tom entered the room with all the swagger and confidence of a true alpha. As a seasoned athlete, he was used to getting what he wanted. And walking in, seeing the handsome, scruffy-faced talent agent looking up at him with eager eyes, he knew he was calling the shots.

Tom leaned in to kiss him, knowing that Robles was desperate to feel his lips press against his own. Agent Robles let out a sigh of relief, thrilled to have the young stud take charge and free him of his anxiety. The kiss was enough to set off his own cock, getting it rock hard and ready to play! But more than a desire to fuck, he wanted to feel the powerful jock dominate him and fuck him hard.
The two men stripped off their clothes, getting a good look at each other's bodies as they kissed and embraced. Tom loved seeing Robles' hairy chest and broad shoulders, admiring his more mature features. The handsome daddy had an intensity that was mesmerizing, making him eager to get between his legs and feel his body wrap around him!
Taking out his cock, Tom watched as the handsome daddy swallowed his massive, monster cock to the back of his throat. The young man felt Robles' lips take him down inch by inch, stopping only once he hit his nutsack, lapping up the taste of his manhood. The older man imagined what it would feel like to take it between his ass cheeks. As if reading his mind, Tom flipped him over to pull down his underwear, getting his first look at the older man's beautiful, round, furry ass.
Tom ran his tongue along the agent's crack, devouring the handsome man's hole, watching him lose himself in the sensation of being rimmed by a younger man. He saw Tom's determination and focus, making his heart beat faster as he knew what was about to happen. Tom pulled his tongue away, leaning up to place his cock against the man's hole. Tom looked in the gentleman's eyes, seeing him beg to be penetrated and fucked! And with a gentle, firm push, Tom slid himself inside, pushing through his sphincter and making his dreams come true...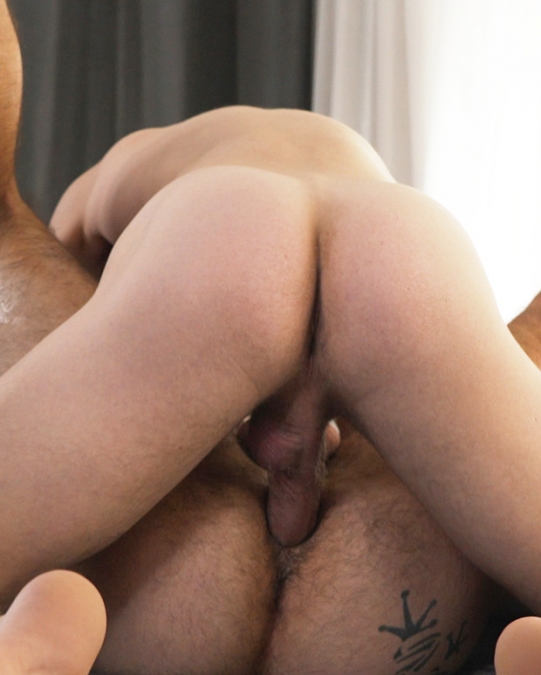 Agent Robles has his eyes on handsome, young, fit athletes all the time. He watches how they move, how they play, and how they've taken care of their bodies. It's hard not fantasize about how they look naked, seeing these young bucks at their physical peak. He's often thought about what it would be like to feel their strong legs thrusting into his ass, filling up his hole with their hot jock cocks, and pumping their protein-rich seed inside.

Being older and a bit bigger than some of the guys he encounters, he knows that most are looking at him as a top, and he certainly catches them looking all the time. And while he certainly enjoys taking the lead, nothing gets him more excited than a young stud taking charge and fucking him nice and hard!
Tom is a twink, no doubt, and the handsome young man is a cocksure stud who's never had a hard time getting what he wants. He works hard, plays smart, and knows how to use what he has. As a solid athlete, he knows the importance of keeping himself in shape and strong, but he knows nothing is more compelling than being focused and confident!

Even though he's not one of the biggest guys on the field, he knows how to take control and make even the older, stronger, broader guys submit to his seductions. He loves nothing more than fucking a handsome, older guy and he has no trouble finding a hot, hungry hole to breed!