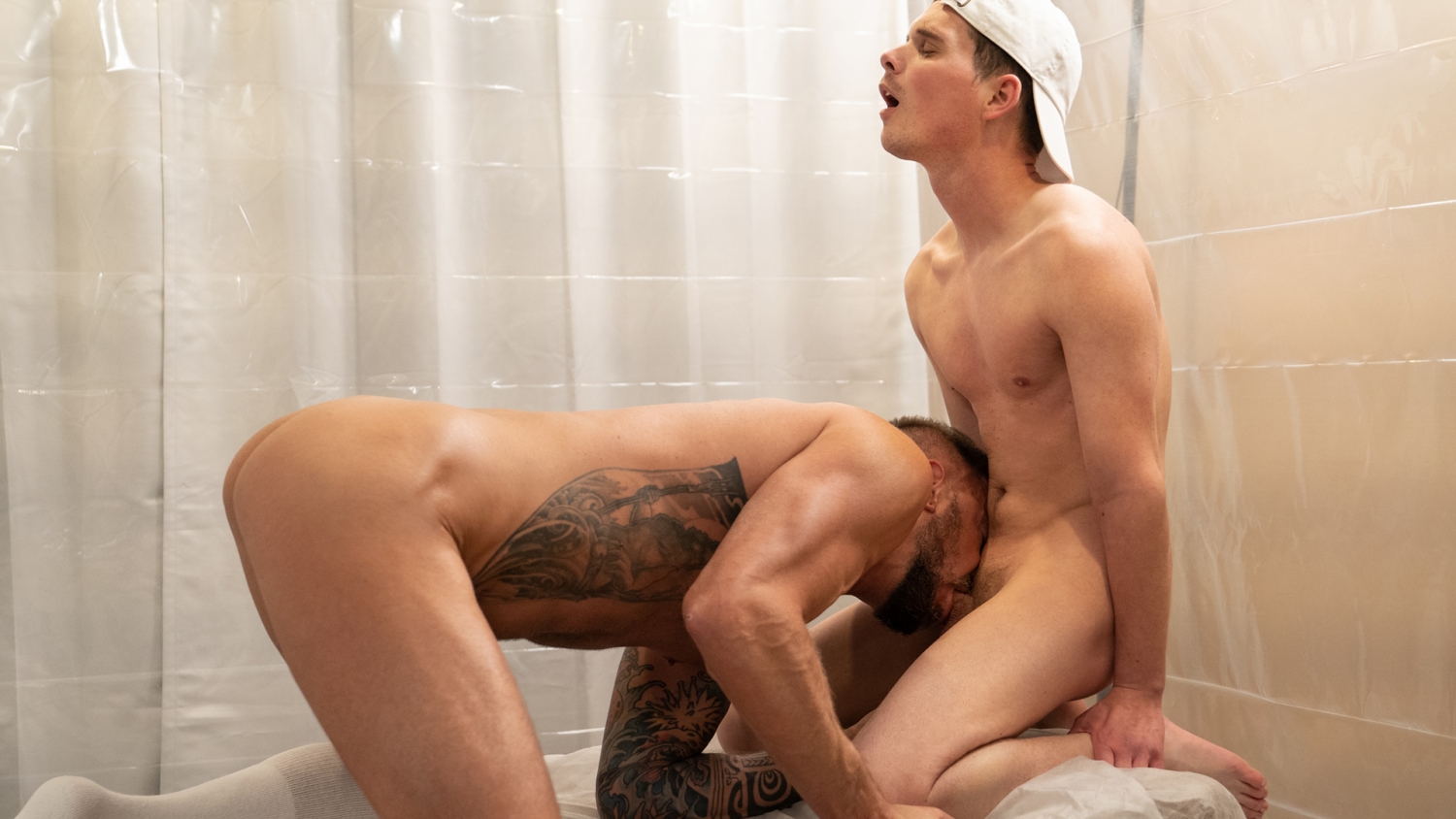 Cleanroom Intake - Halloween Special
Mark knows he should be scared, but he puts all his trust in the doctors overseeing him. He sees the level of precaution they're taking and assumes they must know what they're doing. It's a strange experience to be stripped down and examined even in the best of circumstances, let alone in an emergency like a global pandemic with most of the world's population wiped out.
He tries his ...
Read more
He tries his best to stay calm and collected, but the gloved hands of the attending medic do something to him he wasn't prepared for. He looks down at his exposed cock, seeing it harden as the man touching him spends more time around his ass and groin.
He was embarrassed at first, trying not to do anything out of line or inappropriate. But his unexpected erection turned out to be the least bizarre part of his inspection.
When one of the masked doctors told him to suck the other's cock, his eyes went wide. He swore he misheard it, but when the doctor repeated the request, Mark's cock visibly shot up, as if volunteering without saying a word.
Mark watched as the doctor pulled down his pants, revealing his cock. It was strangely erotic to see his massive member poking out with the rest of his body covered in protective gear. All he could see was his dark, mysterious eyes staring down at him through goggles from an impressive height.
As Mark began to suck him, he looked up at the unnamed man. He worked his shaft with his lips, feeling his own swell up and reach full strength. The tall doctor clearly liked it, causing Mark to swallow copious amounts of his precum. The other doctor told him to take as much as he could, which Mark was more than willing to do.
Mark would have been happy to just keep sucking the cock to completion, but the observing doctor told him he had much more to do. Sitting from a computer and watching intently, the doctor ordered his colleague to remove his clothes and prepare to be bred by the young man. Mark couldn't believe what he heard, but before he could make sense of it, the tall man removed all his clothes, got up on the exam table, and presented his ass to be fucked.
Mark looked at the smooth, muscular ass of the tall man, now stripped down and revealed to be incredibly well built and handsome. Mark wasn't sure if this was a test or for real, but he did as the doctor commanded. Taking his position behind the doctor, Mark pressed his cock between his cheeks, slowly feeling his hole relax and take his bare meat inch by inch...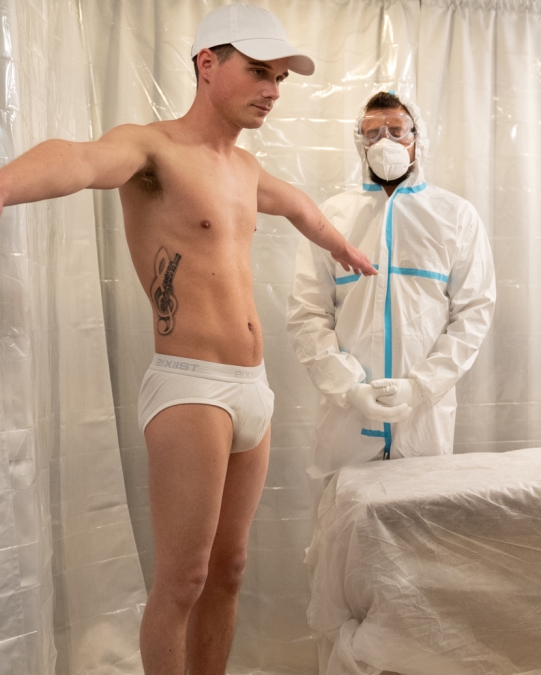 Doctor Wolf sees all kinds of men come through his office. But none get his attention more than small, smooth, handsome young twinks! He loves seeing their big cocks pour out of their underwear as they come in for exams, loving how big they look on their lean, hairless frames.

He's a very handsome man himself, sporting a massive cock that makes most bottoms desperate for a try, but he loves seeing these little guys using their natural talents as tops, sliding their big cocks into hungry daddy holes. He's always happy to lend a helping hand to boys in need, even if that means showing them how to fuck and breed in person!













Trainer Dietrich is tall, tan, tatted, and toned. He's got a beautiful body that drives his clients wild! He insists he's just trying to stay in shape, but deep down he loves the attention he gets. Whenever he's helping someone in the gym, he's always aware when they can see his overflowing jock up the wide legs of his shorts; giving anyone who peeks a glimpse of his smooth, round ass and big bulge.

He loves fucking and breeding other muscular daddies, throwing around his size and strength in a playful show of dominance... But as much as he loves being on top, he also loves when a young, lean bottom finds their own strength inside his tight hole. He believes deeply in bringing out the best of those he's with and seeing them reach new heights. Nothing is hotter than seeing a young, smaller guy feel like a titan as he cums inside his ass!