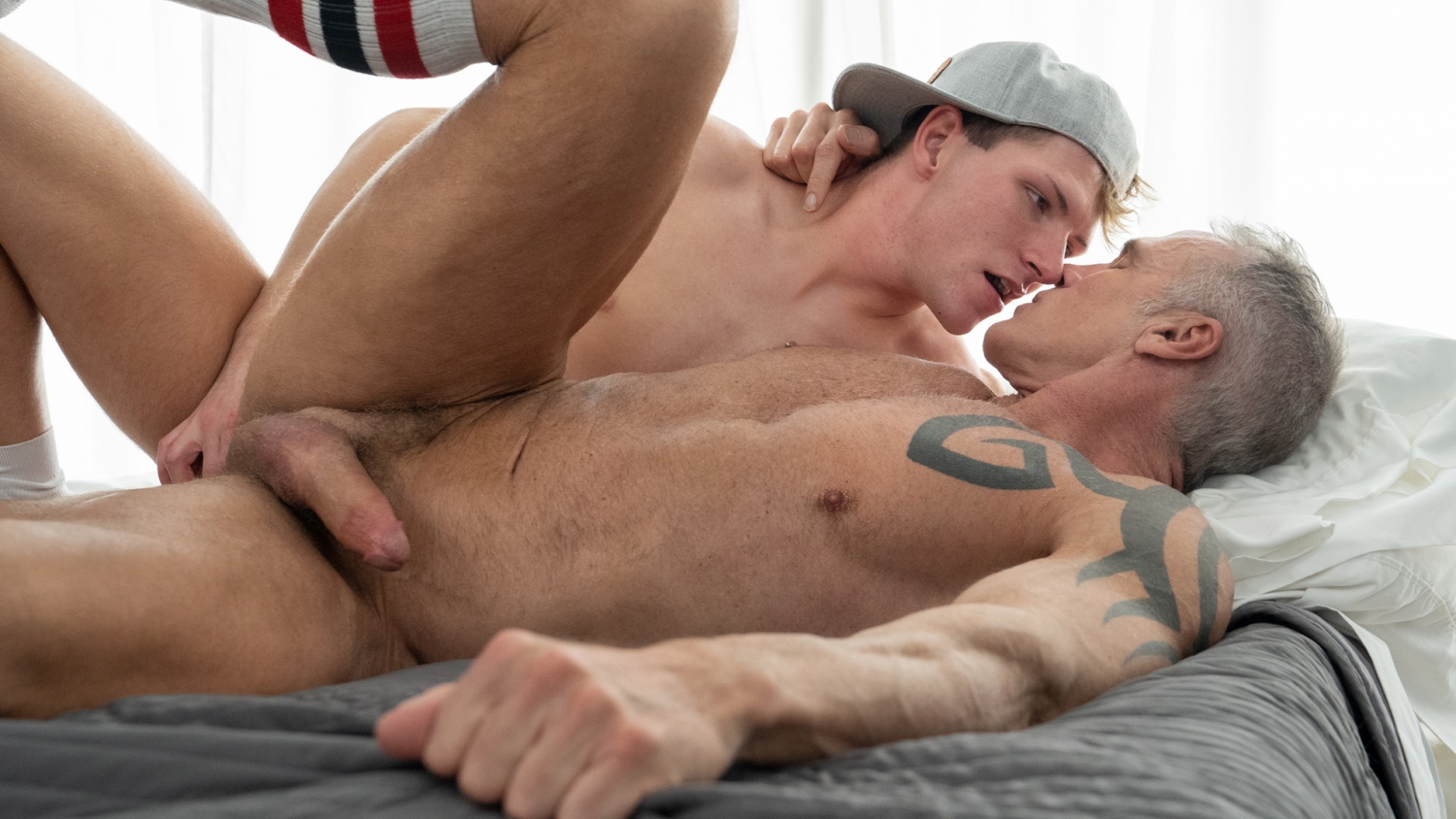 Top Instruction
Dallas Steele can see a lot of himself in Lukas. The younger guy has a flirty confidence that makes him seem bigger than his stature would indicate. And while he doesn't have well-developed muscles like Steele, he walks with a big dick energy that makes men of all shapes and sizes swoon! Dallas wants to see him fully realize his sexual potential, so he invited the boy over for a little one on one instruction... Lukas was rock hard the moment the two started undressing, groping each other's athletic bodies and seeing more of their bare fles...h. Lukas admired Dallas' impressive muscle daddy physique, lusting after him ever since they first met. Everything from his icy blue eyes to his masculine musk drove him wild! Lukas typically acted as a top with his peers, but Dallas realized that it's important for him to know what it's like to be a bottom as well. Speaking from experience, Dallas knows how to properly power fuck a boy, having had his own hole thoroughly plowed! The silver daddy loves feeling his thick, meaty cock sliding between a young man's cheeks. Bending Lukas over on all fours, Dallas stroked the boy's well-hung shaft as he planted his face firmly into his ass. Lukas' body was definitely reaping the benefits of team practice, giving Dallas a delicious, solid backside to feast upon. The older man could hardly stop himself working his slicked member inside the boy's hole, eager to feel his sphincter work his shaft. Lukas felt a rush of sensation take over his body as Dallas ramped up his intensity and aggression. Steele held the boy tightly, keeping him braced and secure as he jackhammered his prostate with his manhood. Dallas could see Lukas was loving every thrust, seeing what it was like to be taken by an experienced alpha daddy! But as good as it felt to have his bare cock deep inside Lukas, he wanted to see the young man give it right back to him! Before Lukas got too close to orgaasm, he pulled out and presented his smooth, muscular ass to the horny twink. With his long legs spread wide, the jock moved his rock hard cock into the older man like a runner stealing home base.
Dallas let out a sound of surprise and delight, feeling his inside fill up on the young stud's thick cock. Lukas was a quick learner and fucked Dallas with the same intensity and passion that he'd been shown. Dallas felt like he was being fucked by a younger, leaner version of himself! Steele stroked his daddy dick, watching Lukas come into his stride, waiting desperately for the young man to cum into him as well... [Read more]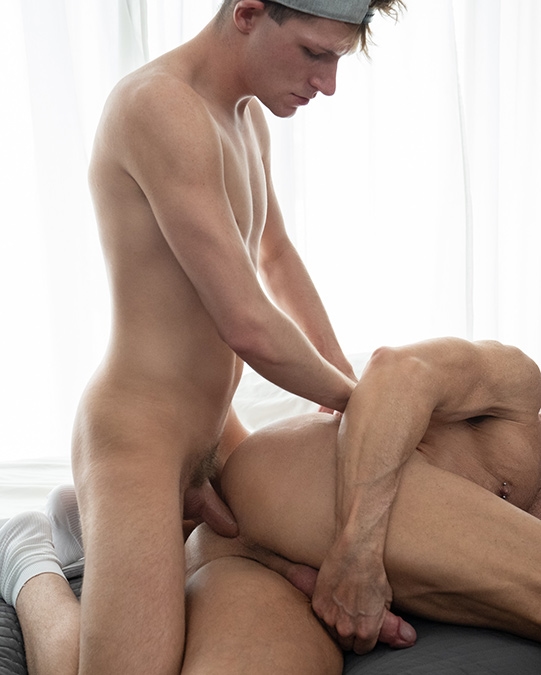 Coach Savage believes in pushing people to their maximum potential. He loves to see a young guy work toward a goal and achieve it, especially when he doesn't think he can. He's a bit of a daddy by nature. A true mentor; caring and nurturing, while sporting a thick daddy dick and a hot muscular body. His salt and pepper hair make many boys stand at attention, eager to learn from him about more than just sports. Watching young athletes grow and develop, it's hard for him to not pop wood at the sight of a stud in a jockstrap, filling it out more and more, day by day.

At home, he loves coming up with all sorts of plays to test his boys' stamina and strength, getting him horned up like nothing else... And when his team needs to blow off a little steam, he's happy to give them exactly what they need, especially if it's his round, muscular coach ass!

Director Steele is an important man with a lot on his mind. He runs a busy athletic camp that constantly needs his attention. Not only do the young men themselves need assistance, but the hot, young crew he's hired also need his guidance and attention! The only thing he rarely has time for is getting his own needs met.

As a handsome, tall, muscular silver daddy, he's used to having young guys practically beg to have their asses fucked hard by his big daddy dick. But sometimes, he just needs a smooth, lean top to help him relax by pounding him bareback hard and breeding him deep!





Lukas knows he's hot stuff! He's been the big man on campus his whole life. He loves showing off, fooling around with his guy friends, and showing off his big dick whenever he can. He may not be the most muscular or biggest, but he's got a cocky attitude and a heavy set of balls that make him feel like a king! And it's not like people don't respond in turn... He loves getting his dick sucked and plowing a big, meaty, durable ass with his big tool.

The way he likes to fuck, the bigger the bottom the better! Lately he's been eyeing other members of his team, including his beefy, muscular coach. He loves the idea of making a big daddy beg for his load, sliding his cock inside, and fucking him like a champ. There's nothing he can't achieve if he puts his mind to it, and next on the agenda: a round, hairy man ass!