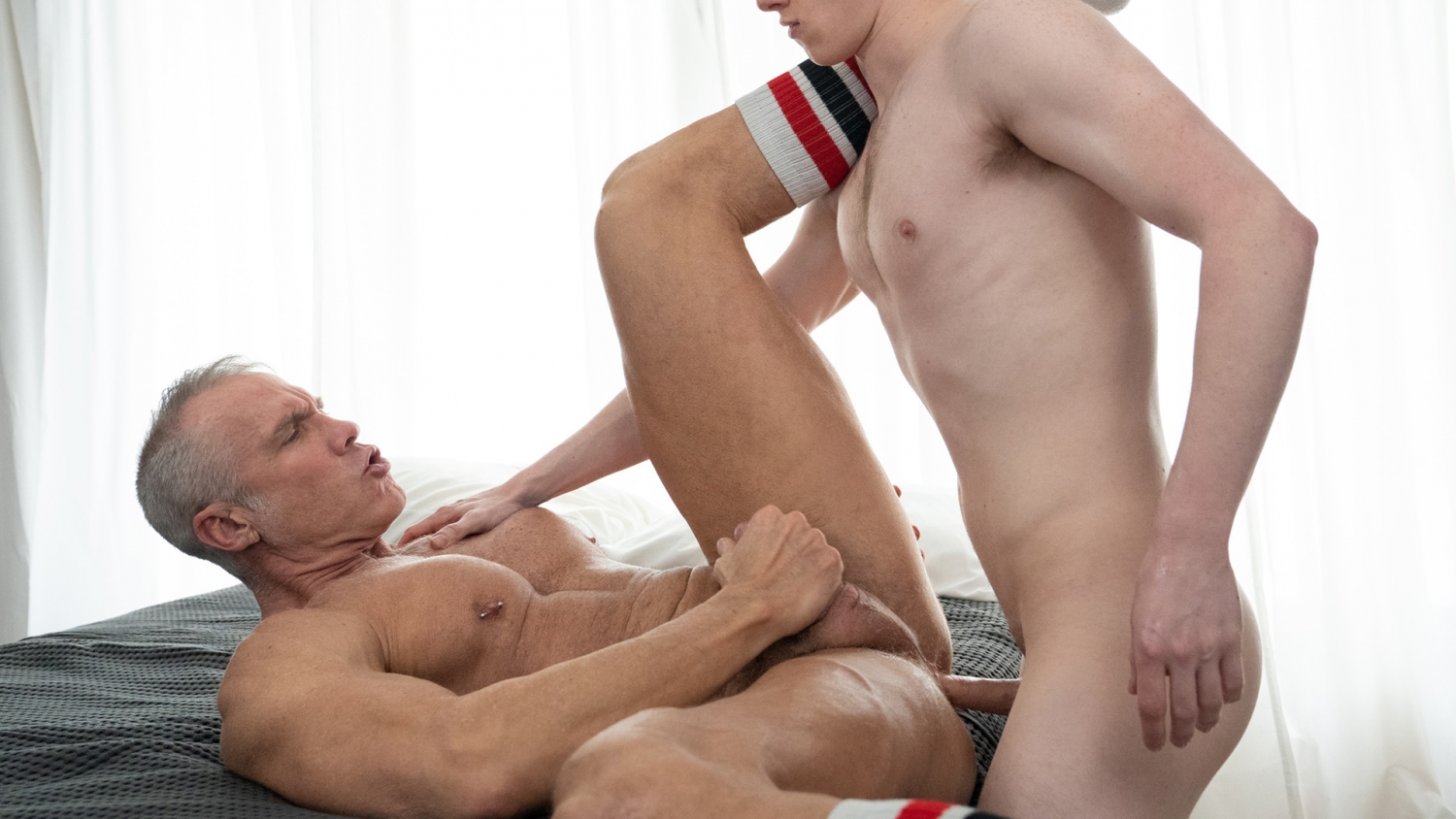 Top Training
Felix walked away from his first session with Director Steele feeling like he was 100 feet tall. Even though he stands nearly a foot shorter than the handsome muscle daddy, feeling his bare cock pump into his firm, round ass gave him a total rush! A rush he couldn't wait to feel again...
It wasn't long ...
Read more
It wasn't long before Felix was back for another session. Felix caressed the hot bodybuilder, gripping his muscles and feeling the tall man's strength as his cock pressed up against his jeans. He could hardly contain his excitement, thinking of working his more mature lover over!
Steele loved seeing Felix get bold and frisky, taking liberties with the bigger, older man and asserting his own dominance. He wanted to celebrate his good looks, his beautiful, lean body, and feel his vitality and youthful energy.
The silver haired tiger took Felix's cock into his mouth, feeling it pulse with intense heat against his tongue. He could feel it swell between his lips, building up the energy for deep drilling. With the boy's cock glistening with his saliva, the young man had all he needed to penetrate his director's hole!
Director Steele got on his back, stretching his long legs apart to serve up his ass like a prize. He was so turned on by his young top, he felt his hole pucker up and ready itself for the deep dicking to come. Felix slid his bare cock between Steele's cheeks, pressing the tip of his member against his hot sphincter. With a gentle push, he found himself once again engulfed by his handsome daddy's hungry hole, thrusting himself faster and faster as he milked his meat...
Steele let out a deep moan as the boy's cock pounded up against his prostate, making him feel alive and energized. Director Steele could see the fervor and ambition in the young top's eyes, coming into his own as he dominated the mature and masculin man. Steele was proud of him, happy to give his ass up completely, eager to feel his load pour inside him!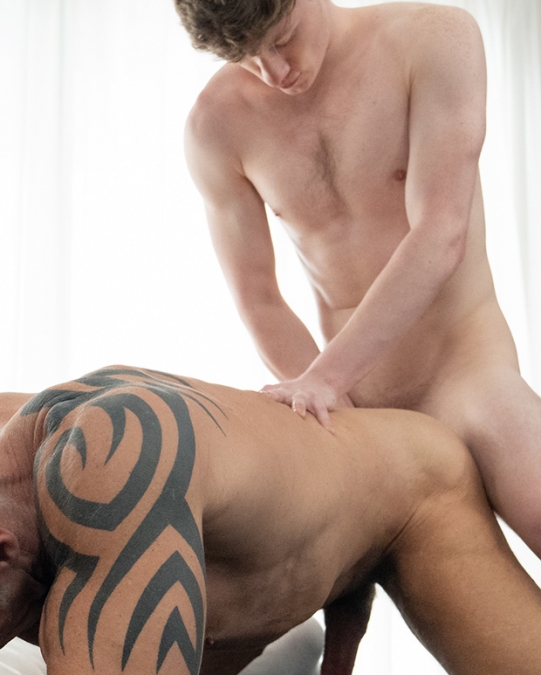 Director Steele is an important man with a lot on his mind. He runs a busy athletic camp that constantly needs his attention. Not only do the young men themselves need assistance, but the hot, young crew he's hired also need his guidance and attention! The only thing he rarely has time for is getting his own needs met.

As a handsome, tall, muscular silver daddy, he's used to having young guys practically beg to have their asses fucked hard by his big daddy dick. But sometimes, he just needs a smooth, lean top to help him relax by pounding him bareback hard and breeding him deep!





Felix is the classic, all-American clean cut young man. He loves anything that makes him sweat, whether it's sports, going to the gym, or getting in a good fuck! Because of his smaller stature and smooth physique, most guys think he's a total bottom. While he enjoys a hard cock up the ass now and then, he loves nothing more than the feeling of his own young meat sliding inside a tight, hungry hole...bareback.

The smooth young top loves feeling his shaft move in and out of a warm, wet ass, feeling it tense and relax as he pumps himself closer and closer to blowing his load. Plenty of guys flirt and approach him for sex. And more than a few hunky guys hope he's willing to top. Felix loves the attention from handsome older guys eager to take his bare jock cock!