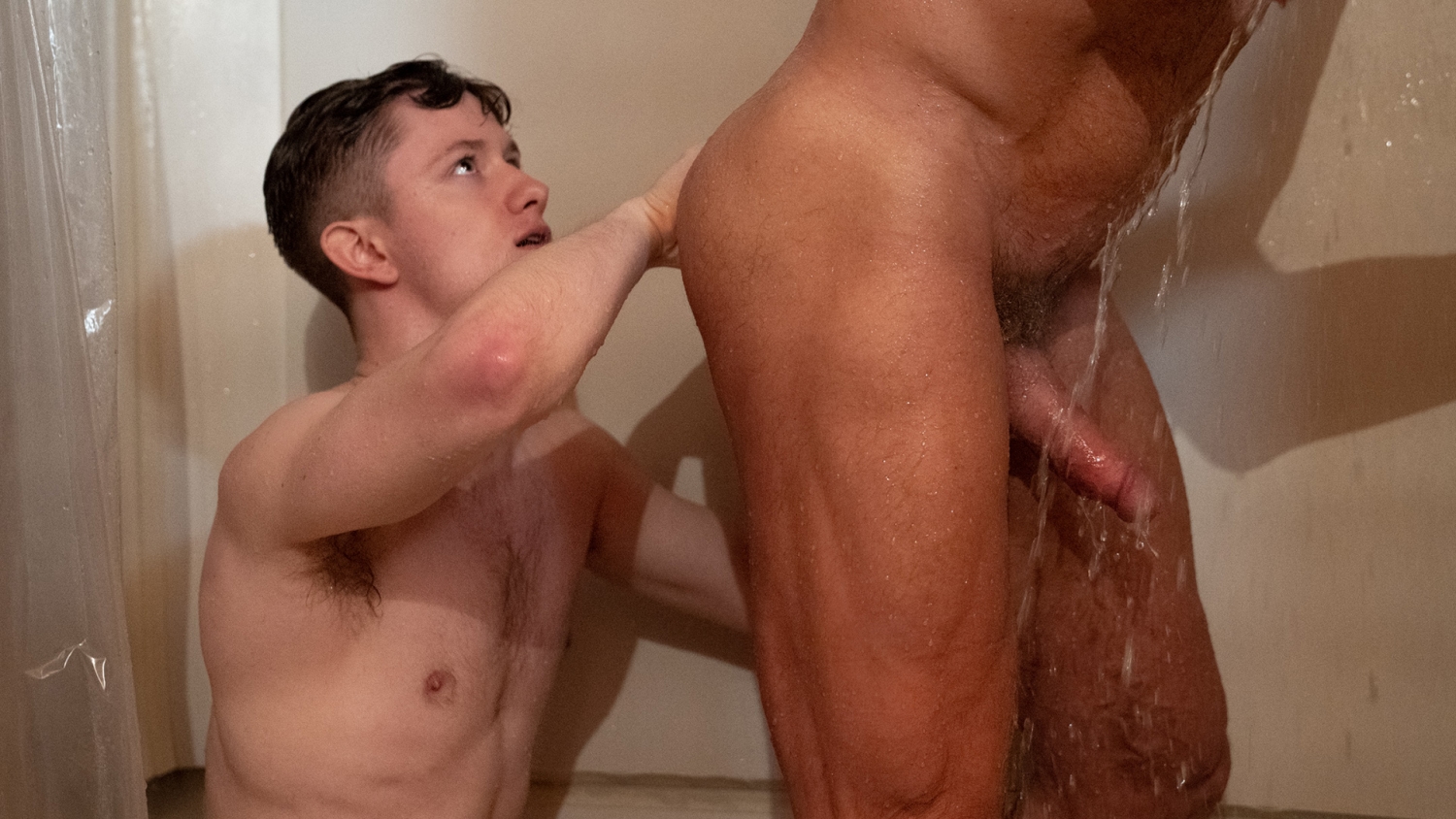 New Recruit
Mornings at camp are usually pretty quiet. Just the sounds of early birds chirping, the rustling of trees, and the first pots of coffee beginning to boil. For Director Steele, it was a nice, peaceful moment of solitude before the day's work began. However, he found himself visited by an unexpected guest...
Felix walked into ...
Read more
Felix walked into his bathroom while he was shaving, catching him standing there in his white briefs. He'd mentioned to his staff that his bathroom was free to use if the main showers were ever busy, but he was surprised to see one of his campers standing before him! He was thrilled to see that young Felix must have heard about his offer through the grapevine.He'd admired Felix since the day he first signed up at camp, charmed by his cute smile, small body, and impressive bulge. He'd fantasized about getting the youth naked. Now, without any planning or prompting, he had the young man alone, stripping naked in his bathroom, and taking a shower within arm's reach!
He eyed his body as the water ran over his smooth skin, dripping down over his exposed cock. It was perfect! Well-sized and hanging between his legs. He saw Felix looking back at him, similarly at the director's muscles and bulge. He could practically taste the tension between them. Days of stolen glances and careful flirting, and now they were locked in a seductive staring contest...
Director Steele asked if he could join him, an offer that made Felix's cock visibly get harder in the warm stream of water. Steele stripped off his underwear and got in with his young colleague, feeling his smooth body press against his. Even though he was much younger and shorter, he had an energy that made Steele weak in the knees!
Felix kissed him, grabbing at his butt and cock and stroking him as he took control of their shower session. The two men worship each other's bodies; licking each other's pits and muscles, and embracing their masculine features as their cocks grow harder. Felix kneels down to feel the big man's ass, kissing his cheeks before tongue-fucking his hole. Steele leans up against the wall, offering up his ass to the horny young man, desperate to feel him fuck him hard and deep!
Getting out of the shower, Steele brings Felix back to one of the rooms, drying off quickly in the hope of feeling the young man dominate his insides. It didn't take much more than bending over the bed for Felix to slide his hard, wet cock up against the Director's daddy hole; sliding it inch by inch into his ass, feeding it full of his hot jock cock! Director Steele takes the boy's bareback thrusts as he strokes his own cock in ecstasy. He wished every morning could start this way! Perhaps he'd have to add the new routine to the new camp itinerary...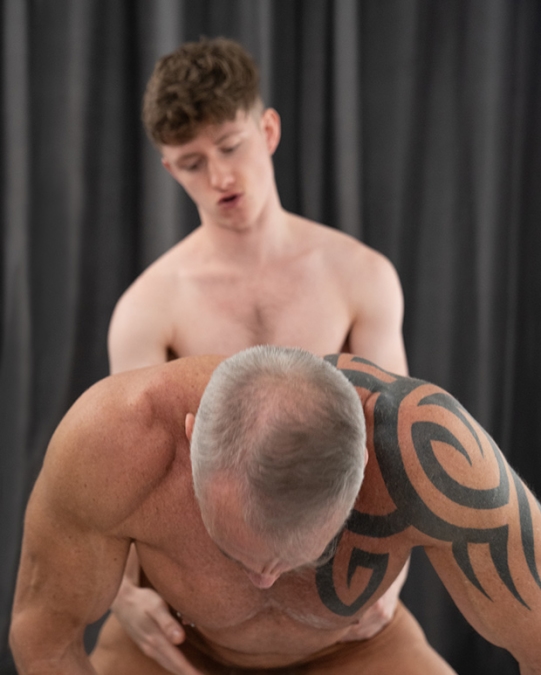 Director Steele is an important man with a lot on his mind. He runs a busy athletic camp that constantly needs his attention. Not only do the young men themselves need assistance, but the hot, young crew he's hired also need his guidance and attention! The only thing he rarely has time for is getting his own needs met.

As a handsome, tall, muscular silver daddy, he's used to having young guys practically beg to have their asses fucked hard by his big daddy dick. But sometimes, he just needs a smooth, lean top to help him relax by pounding him bareback hard and breeding him deep!





Felix is the classic, all-American clean cut young man. He loves anything that makes him sweat, whether it's sports, going to the gym, or getting in a good fuck! Because of his smaller stature and smooth physique, most guys think he's a total bottom. While he enjoys a hard cock up the ass now and then, he loves nothing more than the feeling of his own young meat sliding inside a tight, hungry hole...bareback.

The smooth young top loves feeling his shaft move in and out of a warm, wet ass, feeling it tense and relax as he pumps himself closer and closer to blowing his load. Plenty of guys flirt and approach him for sex. And more than a few hunky guys hope he's willing to top. Felix loves the attention from handsome older guys eager to take his bare jock cock!