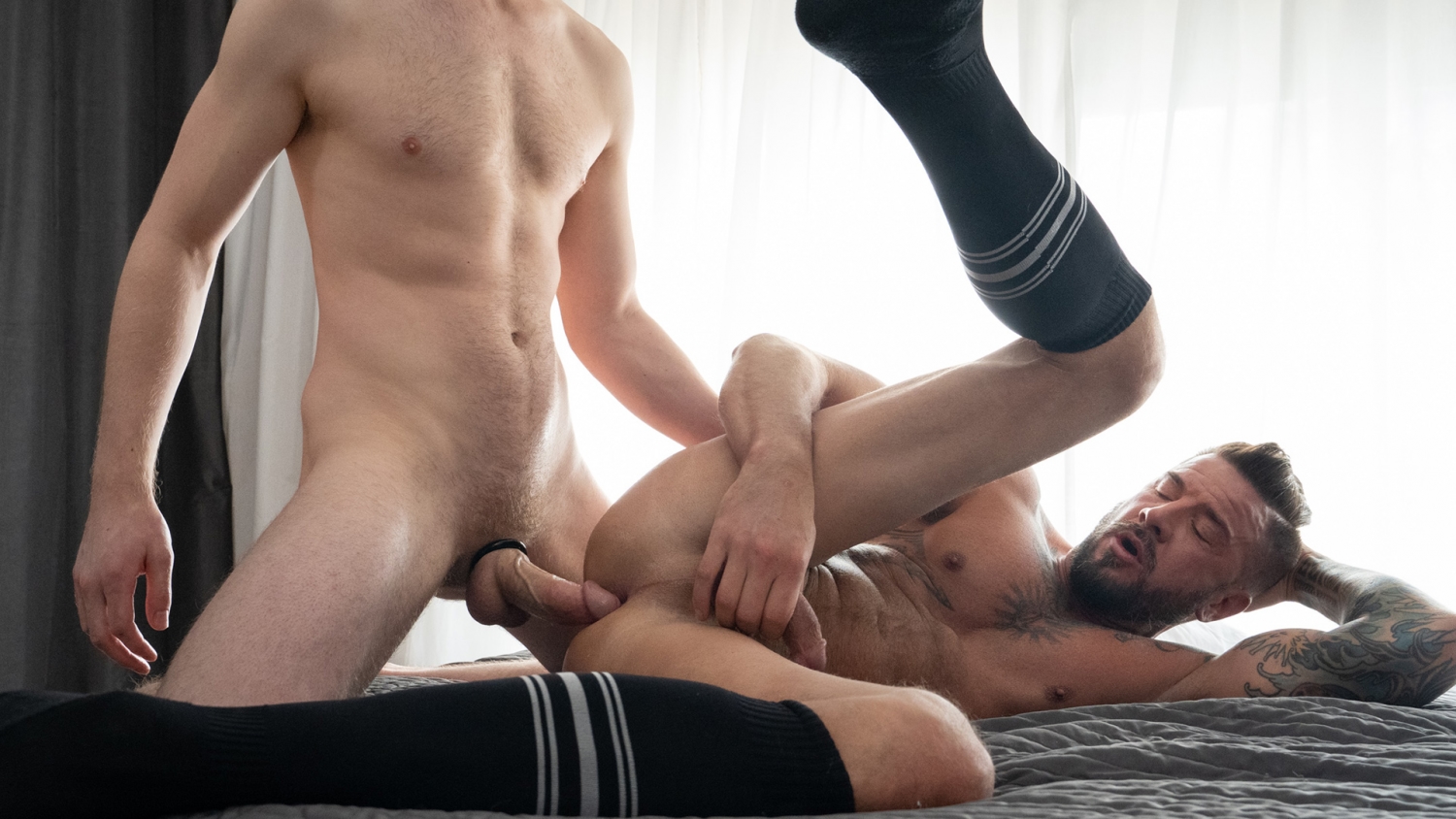 Top Training
Cole couldn't wait to spend more time with Trainer Dolf. The handsome man was not only stunningly good looking and fit, but he had an amazing ass that Cole was eager to breed! As soon as he walked into the room, his cock was rock hard inside his pants. And seeing Dolf's warm smile greeting made him all the more aroused...
Dolf was quick ...
Read more
Dolf was quick to take off Cole's clothes. The beautiful young man had a perfectly toned body to match his sweet, boyish face. His long, lean muscles were truly a gift for the eyes. But nothing was more perfect to him than his thick, meaty shaft. Taking it into his mouth, Dolf worshiped the young man's cock, watching how his heavy nuts perfectly held it up and in place, presented for him to devour.
Cole watched as the tattooed daddy swallowed his big cock down. His throat was so tight and velvety smooth that he could have lost his nut right there, but Dolf knew how to pace himself.
He could tell Cole thoroughly enjoyed his oral worship, but he was far from done enjoying what he had to offer!
Stripping off their underwear, Cole watched as Dolf's smooth, muscular ass revealed itself. The older man lost no time in bending over, giving the young athlete a chance to bury his face between his cheeks. And with every lap of Cole's tongue, Dolf can't help but crack a proud smile, encouraged by the boy's sexual prowess and fervor. Each flick of his tongue was like a special tease, making him hornier and hungrier to be filled with Cole's cock...
Cole mounted up behind his trainer; watching as his long, tall body stretched out to brace his own while he pressed his cock up against the older man's hole. It didn't take more than a gentle push for Cole to completely sheath his member in Dolf's hole, feeling the intense heat of Dolf's body envelop him. He thrusted back and forth, plunging deeper with each rhythmic penetration.
Dolf let out a soft moan that turned into a grunt as the hilt of Cole's cock hit his tailbone. He was so deep in that the older daddy couldn't resist crying out for more. All the while, Dolf's cock leaked pre-cum like a runny faucet. A detail that only drove Cole even more wild!
The young man wanted to feel his load burst out inside him and to see it drip from his smooth, hungry hole. And as Dolf clenched down around him, he could feel that moment coming close!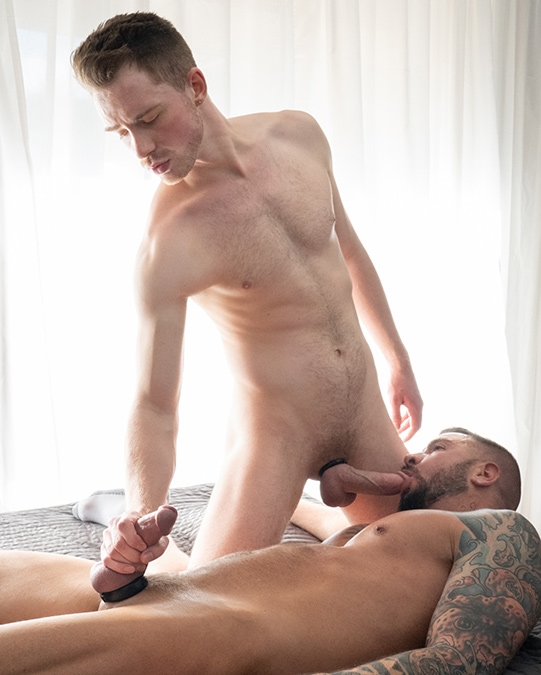 Cole is a little bigger than most of his peers. He's tall, muscular, and blessed with a big, meaty cock! Not only is he a solid athlete, but he's also completely gorgeous. Both boys and girls have been trying to sleep with him his whole life, and he has no complaints about it.

The more he spends time with the boys at his camp, the more he feels himself hungry for something more. As a counselor, he's used to being in charge and getting his cock sucked by anyone he wants. But being around young, twinky guys all day, he can't help watching them; imagining their legs thrusting their bulging meat into his ass, filling him up, and dominating his hole. He jerks off thinking about it all the time, ready for a little guy to take control and fuck him good!

Trainer Dietrich is tall, tan, tatted, and toned. He's got a beautiful body that drives his clients wild! He insists he's just trying to stay in shape, but deep down he loves the attention he gets. Whenever he's helping someone in the gym, he's always aware when they can see his overflowing jock up the wide legs of his shorts; giving anyone who peeks a glimpse of his smooth, round ass and big bulge.

He loves fucking and breeding other muscular daddies, throwing around his size and strength in a playful show of dominance... But as much as he loves being on top, he also loves when a young, lean bottom finds their own strength inside his tight hole. He believes deeply in bringing out the best of those he's with and seeing them reach new heights. Nothing is hotter than seeing a young, smaller guy feel like a titan as he cums inside his ass!