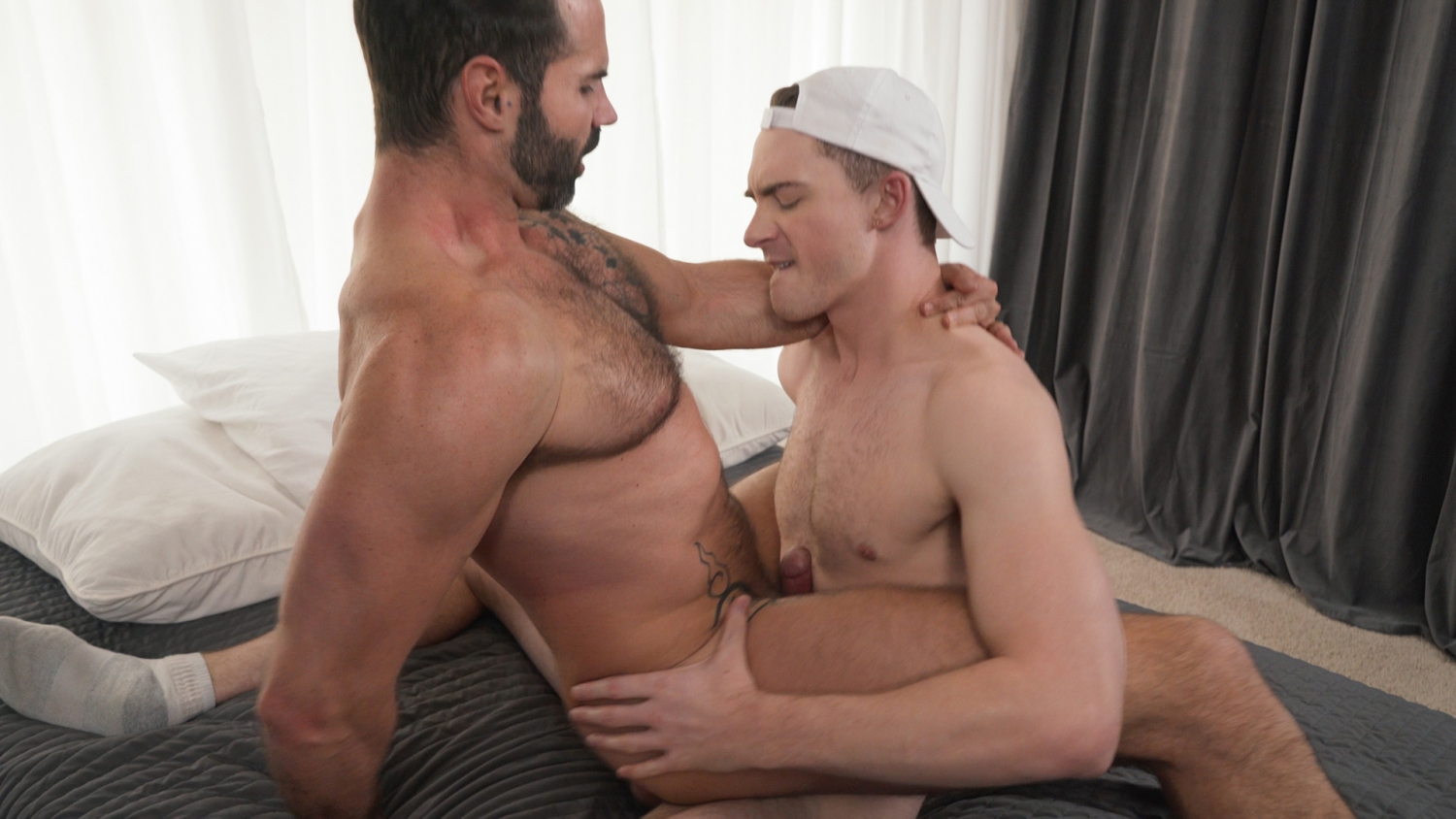 New Recruit
Agent Robles knows talent when he sees it. And Cole is an absolute catch! The handsome, fit young man is eager as hell to show what he's got and wants to impress the older man. Cole has shown he can be a team player, but Robles wants to see all he can offer.
Cole comes prepared ...
Read more
Cole comes prepared with his resume and stats, but it is clear that Robles prefers a more hands-on evaluation. Robles runs a hand up Cole's back, feeling the length and strength of his spine. The boy's neck stands erect, arching as if in offering. Robles leans in and kisses him, smelling his youthful, masculine musk as he comes close...
Cole can't help but close his eyes and moan, completely enamored with the handsome recruiter.
His cock swells hard in his shorts, pleased that he can not only use his best assets, but also knowing that he can have a little fun!
Robles removes Cole's clothes, getting a look at his beautiful body, thick cock, and round ass. Taking off his clothes as well, Robles gives Cole the chance to take the older man's cock into his mouth. The young jock enthusiastically swallows it down, devouring the recruiter's cock as Roble's plays with the boy's hole.
He knows he needs to fuck him. But just as much as he wants to feel Cole's ass wrap around his manhood, he knows the value of versatility. Even as Cole straddles his body and gears up to ride his cock, he can see Cole's massive member pointing toward him, dripping pre-cum and throbbing. The agent wants to feel the young man breed him as well! Only then will he fully know exactly what Cole can offer...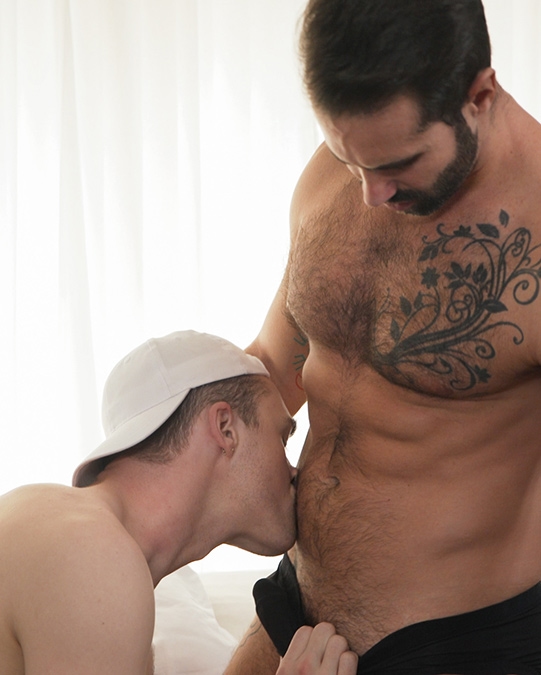 Agent Robles has his eyes on handsome, young, fit athletes all the time. He watches how they move, how they play, and how they've taken care of their bodies. It's hard not fantasize about how they look naked, seeing these young bucks at their physical peak. He's often thought about what it would be like to feel their strong legs thrusting into his ass, filling up his hole with their hot jock cocks, and pumping their protein-rich seed inside.

Being older and a bit bigger than some of the guys he encounters, he knows that most are looking at him as a top, and he certainly catches them looking all the time. And while he certainly enjoys taking the lead, nothing gets him more excited than a young stud taking charge and fucking him nice and hard!
Cole is a little bigger than most of his peers. He's tall, muscular, and blessed with a big, meaty cock! Not only is he a solid athlete, but he's also completely gorgeous. Both boys and girls have been trying to sleep with him his whole life, and he has no complaints about it.

The more he spends time with the boys at his camp, the more he feels himself hungry for something more. As a counselor, he's used to being in charge and getting his cock sucked by anyone he wants. But being around young, twinky guys all day, he can't help watching them; imagining their legs thrusting their bulging meat into his ass, filling him up, and dominating his hole. He jerks off thinking about it all the time, ready for a little guy to take control and fuck him good!