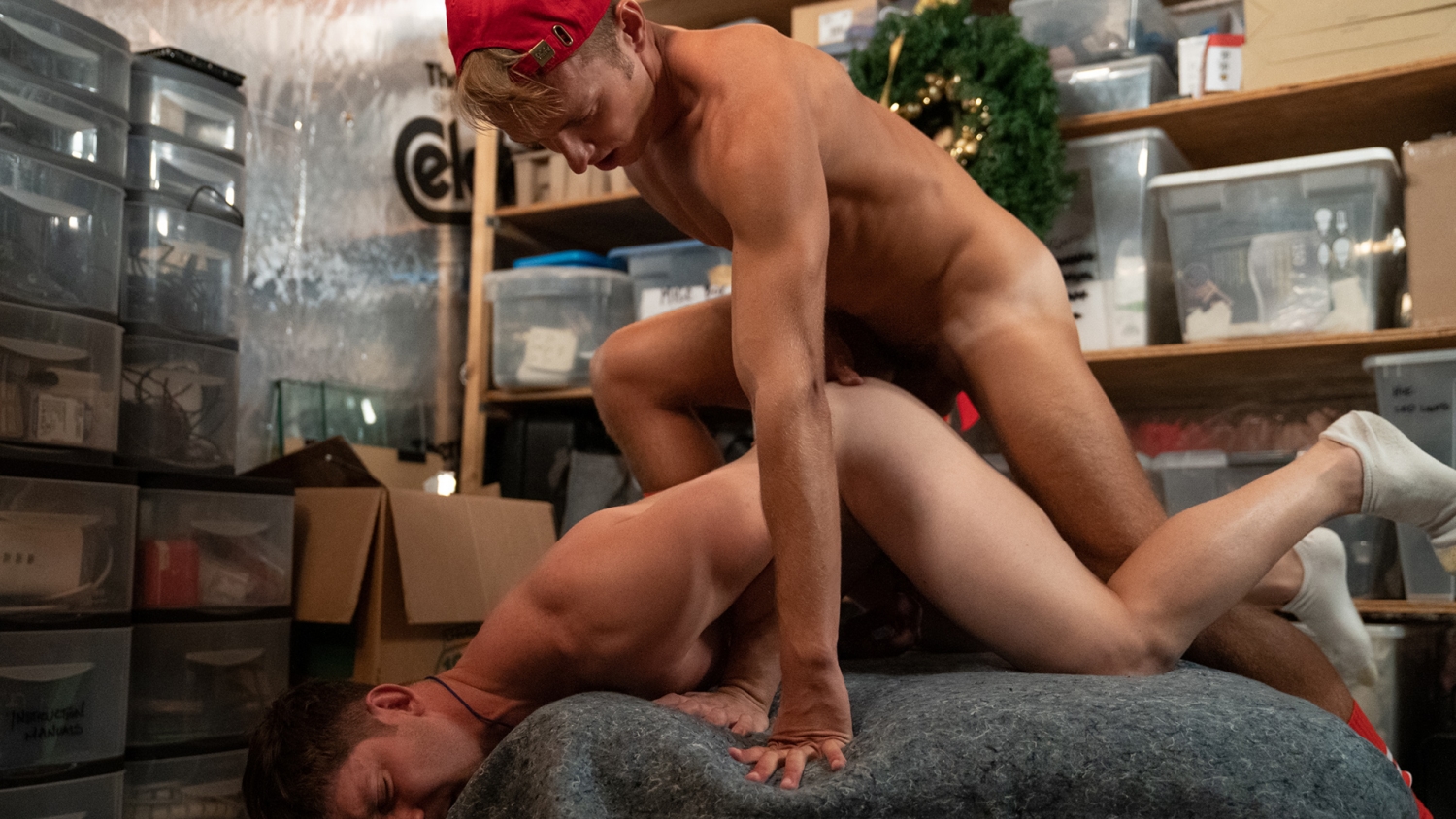 CAMERON BASINGER : Chapter 1
New Recruit
Coach Rick's broad, muscular back eclipses Cameron, whose lean form can occasionally be seen peeking out around the thick imposing frame of his mentor. Cameron is shuffling through boxes in the storage room, grabbing a stool to investigate what's hiding out of sight on the top shelf. This puts him on a perfect ass-grabbing level, and Coach Rick doesn't waste the opportunity, covering half of Cameron's tight round butt with just one beefy mitt. Cameron turns toward him with a sparkling smile. "You want that, don't you?" he says boldly.
Coach Rick has ...
Read more
Coach Rick has been thinking about making his move all season. He couldn't imagine his luck when Cameron offered to stay after practice and help him set up for next week's drills. And now, in the musty storage room, Coach Rick replies, "Yeah. I do want it."
Cameron steps down and pushes his coach back onto the padded stool so the man's eyes are at crotch level. It's the first time the two have touched, and Cameron's hands are exploring his coach's physique while the man looks up at him with big, expectant eyes. Cameron pulls the man's face into his crotch, and Coach nibbles lightly at his hardon through the fabric. Cameron peels off Coach Rick's tank top, pushes him flat on his back, and kneels to give him a similar treatment. But Coach can't wait. He wants to let that big bone out of Cameron's tiny shorts.
"I really want you inside me," Coach Rick says. "I can do that," Cameron smiles. He pushes Coach back and pulls down the man's shorts, releasing a big, fat cock. Cameron takes Coach into his mouth, and his hands explore the man's thick pecs while he sucks. Coach wants Cameron in his mouth though, so he pulls the boy to his feet, rips down the jogging shorts, and gets a mouthful of massive, twink cock. Cameron takes off his white tee revealing a lean, ripped musculature that Coach can't look away from even while trying to focus on getting as much of the boy's dick in his mouth as possible.
Cameron pushes Coach back again, lining up his swollen cock head with the man's tight hole and pressing into him slowly. Even having seen Cameron in the showers, Coach never imagined the boy's cock would get so huge. Coach's body is tense and he's trying to relax, but Cameron is a tight fit. His muscles strain as Cameron stretches him out. His pecs bounce as Cameron picks up the pace. Coach strokes his big dick as he looks the boy up and down, imagining what his hole must look like with the young cock gaping his ass. Coach adjusts his position to let Cameron in deeper, and all his muscles bulge from the effort. The boy is a quick study in physical education—he knows exactly where the prostate is, making Coach gasp as Cameron plows over it, going balls deep.
Coach Rick feels Cameron swell in his already stretched hole and the boy moans loudly in time with the pulses of the cum he shoots deep into the man's ass. Coach pulls him in to make out, wrapping his legs around the small guy's torso to keep him and his load inside.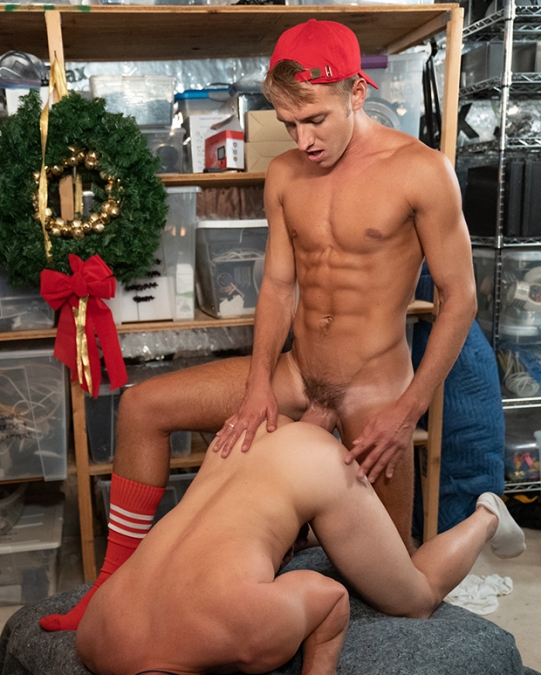 With his sparkling smile and lean body, Cameron Basinger is not only hung with heavy, club-like cock that's thicker near the head, he knows how to use his meat to really stretch a guy out. Cameron takes his physical fitness seriously and it shows in the form of ripped abs, tight muscles, a bubble butt built from a lot of squats. His torso sees a lot of sun from trying to catch coach's eye by always volunteering for the skins team during drills. Coach has always been his inspiration for fitness growing up and it's no wonder Cameron can be found staying late after practice to help clean up the locker rooms and set up for the next week's activities. That's also the perfect time to pilfer sports bags for jockstraps. He loves seeing the other guys flop around in their shorts after he's hidden their jocks. Cameron's had his eye on coach's bag recently and really wants to see what that bulge looks like out of its pouch. Maybe he'll take coach's jock for his own personal collection.
Coach Rick has been training young boys in physical fitness and education for most of his adult life and he's fit for the job. He's a compact guy but a mass of thick muscle with arms and legs like corded tree trunks and big, expressive blue eyes that like nothing more than seeing one of his boys challenge himself and reach his greatest potential. It's all a mentor can really hope for. Recently though, he's been wanting something more… He's had his eye on one student in particular who seems to be trying to get his attention in rather unconventional ways. Not that he minds. Far from it. The extra help the boy gives him in the gym means more time to admire body the boy has purposely been putting on display for him. Coach Rick knows from seeing the boy in the showers that he's got a big dick on him and he wants nothing more than to show him how to use it… in his tight muscle hole.