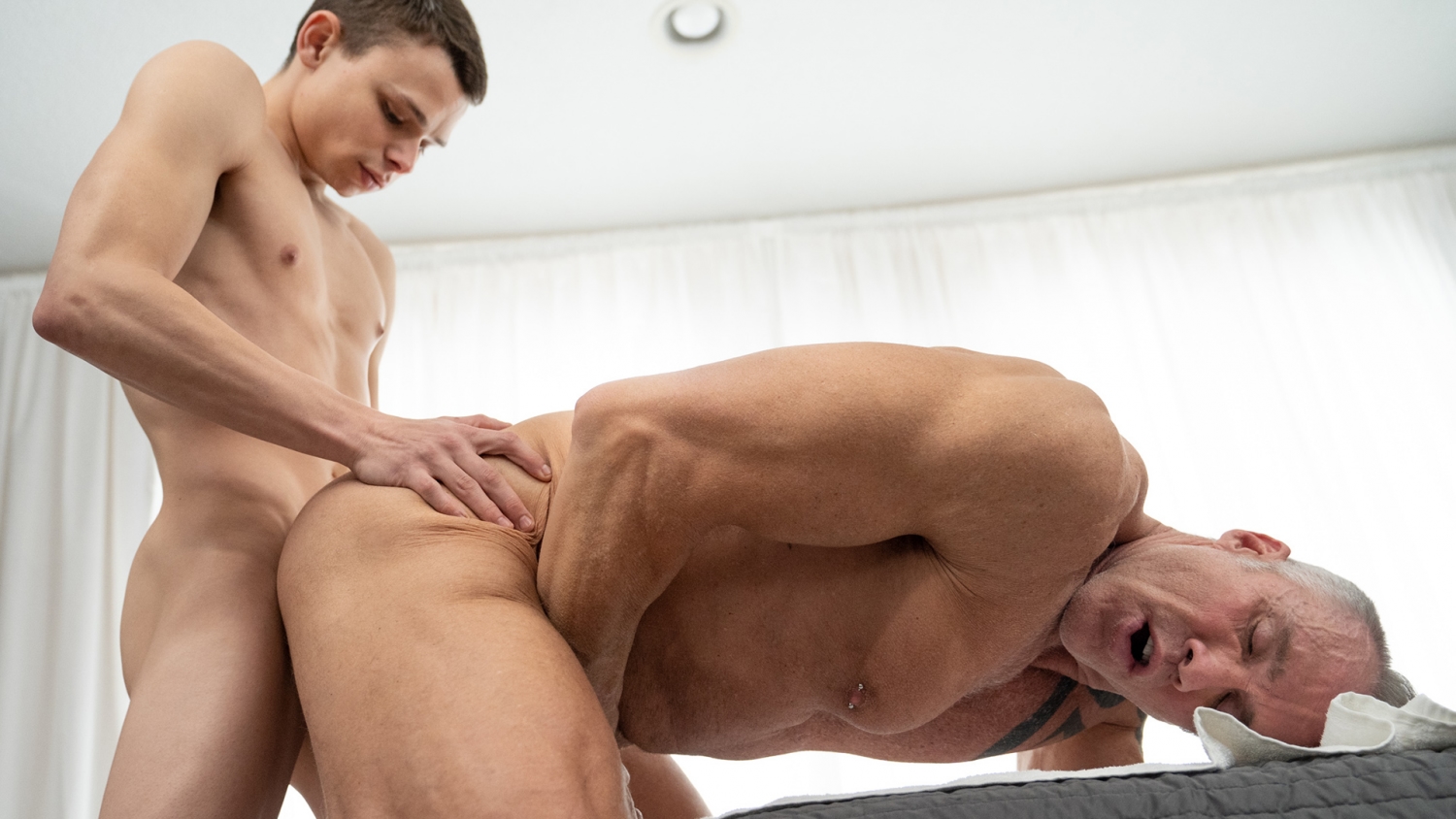 Sports Camp Newbie
Austin was no stranger to the handsome director, but he still couldn't believe how handsome he was! Dallas stood nearly a foot taller than himself, with massive muscles and the smile of a movie star. It was unbelievable that such a man would take an interest in him...
When visiting his ...
Read more
When visiting his cottage, Austin caught the big muscle daddy taking a leak in his bathroom. Stunned, he didn't know whether to walk away or get closer. Luckily, the older man invited him to watch as he relieved his bladder. It was intense and sexy, making Austin almost too hard to relieve himself as well!
"No matter," said the older camp director. "Plenty of ways to get rid of an erection!"
Dallas leaned down and kissed the young man on the lips. Austin loved how small he felt next to him, completely overtaken by his size and strength. But as they kissed and touched each other's cocks, he felt himself longing to feel the inside of Steele's hole again.
Austin kissed his chest, licking his nipples as he felt his firm, sturdy body. He remembered what it was like to fuck him, and he knew he wouldn't be able to cum without doing it again.
Steele admired the young man's body. It was lean and smooth, practically small enough to fit in his pocket! But Austin's massive cock stuck out like a third leg. He sat down and took it into his mouth, loving it's sweet taste. As it pulsed and grew, he knew he had the perfect spot to put the tiny young man; into his hungry daddy hole!
Dallas got up on the counter, contorting his long, beefy legs until they were spread wide. He was at the perfect height for Austin to taste his hole! The horny boy shoved his face between the older man's cheeks, feeling their firm, smooth mass as his tongue explored his sphincter. Dallas's heart pounded, coaching the baby-faced young man to get him warm and wet, all while stroking his cock and preparing himself for the sensation of Austin's bareback penetration...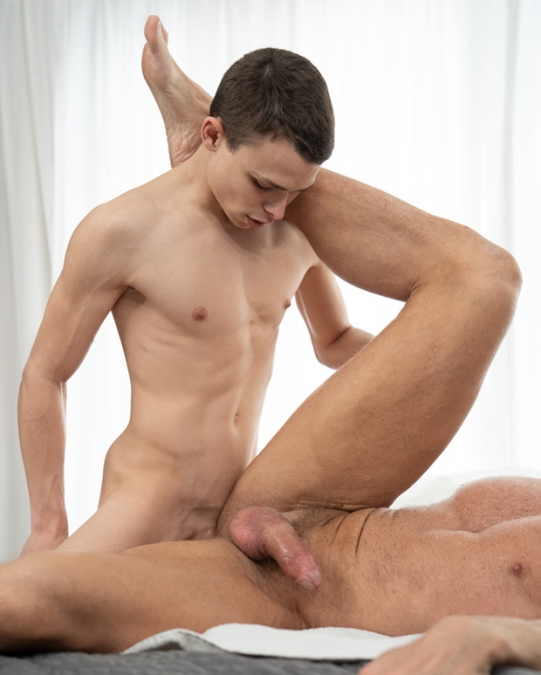 Austin is a sexy, little guy with almost no hair on his body, except for what grows on his head! And given how much he likes bottoming, he didn't mind the presumption that he would bottom whenever he had sex. He was, in fact, very happy taking big cocks up the ass! But despite stereotypes about his size and tight-bodied twink physique, one day while watching porn, he found himself unexpectedly getting turned on by the thought of topping.

Watching sexy daddies fuck smooth little twinks, Austin got horny for the big, muscle butts of the daddies. Even as they were fucking the whimpering little guys, he didn't just admire their strength and size, he imagined what it would be like to feel his cock slide into those beefy asses. And suddenly he wanted nothing more than to give it a try! Austin has had a lot of fun pumping young loads into sexy men who love taking a good pounding from this little twink top!

Director Steele is an important man with a lot on his mind. He runs a busy athletic camp that constantly needs his attention. Not only do the young men themselves need assistance, but the hot, young crew he's hired also need his guidance and attention! The only thing he rarely has time for is getting his own needs met.

As a handsome, tall, muscular silver daddy, he's used to having young guys practically beg to have their asses fucked hard by his big daddy dick. But sometimes, he just needs a smooth, lean top to help him relax by pounding him bareback hard and breeding him deep!