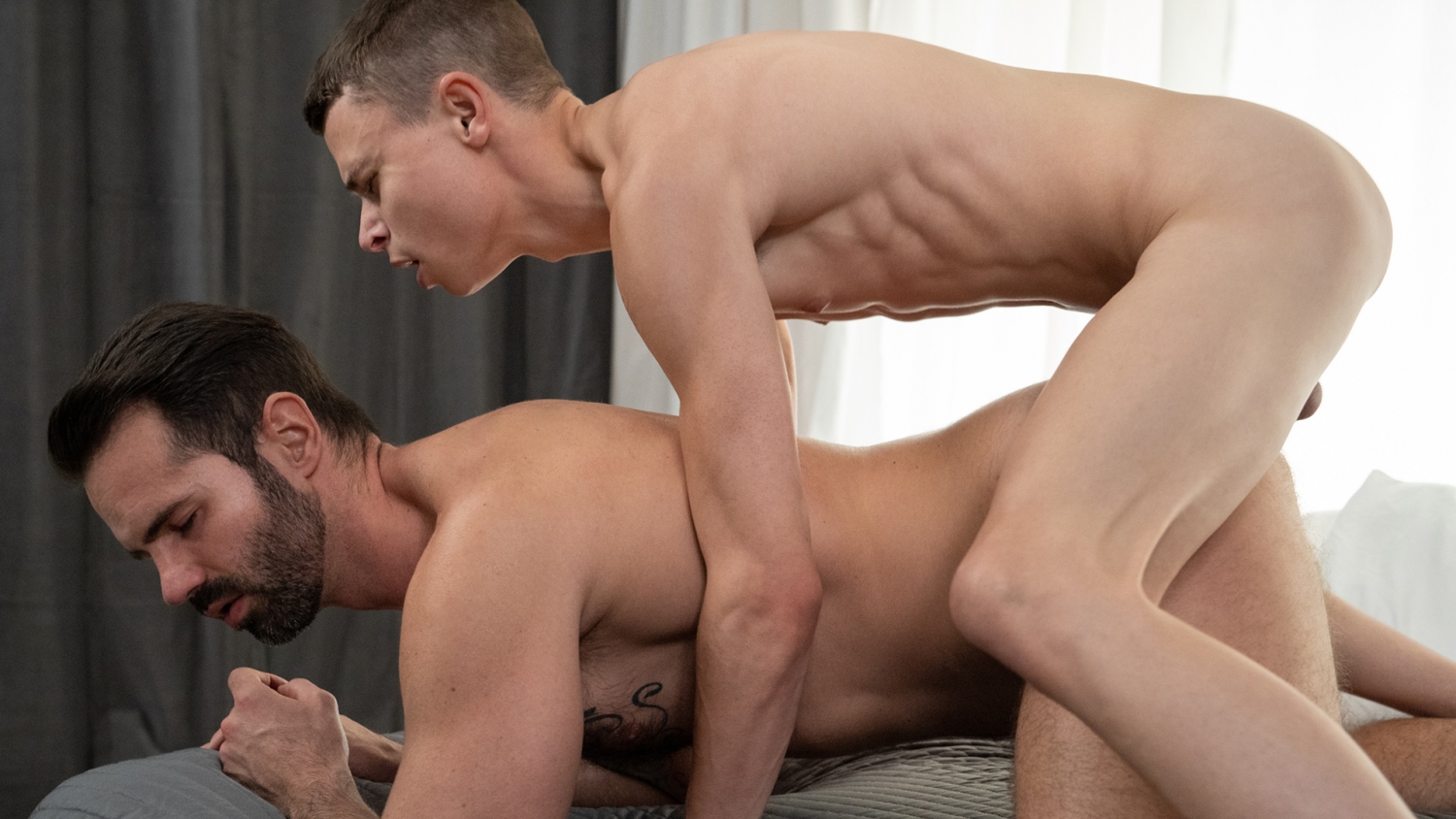 Extra Innings
Agent Robles has heard a lot about Austin. Word has spread about the boy's impressive cock and natural talent at topping. The bearded daddy is intrigued, but still skeptical that such a boyish looking young man is capable of all that's been said of him...
Inviting him in ...
Read more
Inviting him in for a one-on-one evaluation, Robles was happy to give the boy a chance to prove himself. After all, he's very aware that big things can come in small packages! Austin didn't know that he had built up a bit of a reputation or that the older man was secretly testing him. All he saw was the chance to have some fun with a handsome, muscular man. And that was all he needed!
When Robles and Austin were together, Robles couldn't get past just how small Austin was.
His short frame and lean body stood in stark contrast to his own beefier size. Robles worked out and was of decent height, but he felt like a giant next to the tiny young man! But even with his smaller stature, he could see the fire in Austin's eyes. He wasn't just there to play, he had the passion of a winner.
It was arousing to see such a young face present such confidence and intensity! They took off their clothes and caressed each other, feeling one another's bodies, embracing their differences. In turn, Austin was won over by the man's broad, furry chest and developed muscles. And Agent Robles loved how the boy's lean frame showed off his perfect six pack and heavy cock!
It wasn't until he got the boy's meat in his mouth that he understood what the other men had talked about. He wanted to service him and satisfy Austin, sucking on his twink shaft as he leaned back.
Austin took control of their session, bending Roble on all fours and planting his face firmly between the daddy's hairy ass cheeks. His tongue furiously teased his hole, making Robles moan and melt! Even though the boy's face was smaller than his backside, it completely owned his pleasure, making the older man grip onto the edge of the bed as his sphincter was tongue fucked again and again...
Robles' heart raced as Austin stroked his cock and readied himself to mount up behind him. He felt sweat build upon his brow as the boy pressed his cock up to his hole, moments away from sliding inside. He couldn't believe how much he wanted it. This young man with a boyish face was about to breed him, and in his heart all he could think was "fuck me, Sir!"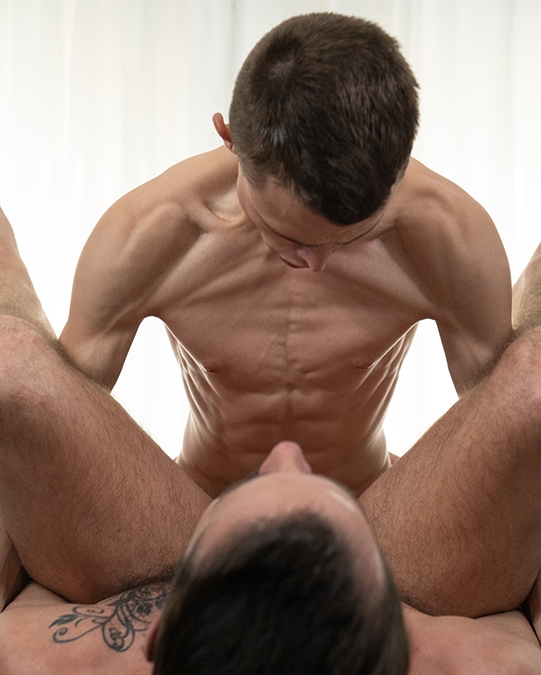 Agent Robles has his eyes on handsome, young, fit athletes all the time. He watches how they move, how they play, and how they've taken care of their bodies. It's hard not fantasize about how they look naked, seeing these young bucks at their physical peak. He's often thought about what it would be like to feel their strong legs thrusting into his ass, filling up his hole with their hot jock cocks, and pumping their protein-rich seed inside.

Being older and a bit bigger than some of the guys he encounters, he knows that most are looking at him as a top, and he certainly catches them looking all the time. And while he certainly enjoys taking the lead, nothing gets him more excited than a young stud taking charge and fucking him nice and hard!
Austin is a sexy, little guy with almost no hair on his body, except for what grows on his head! And given how much he likes bottoming, he didn't mind the presumption that he would bottom whenever he had sex. He was, in fact, very happy taking big cocks up the ass! But despite stereotypes about his size and tight-bodied twink physique, one day while watching porn, he found himself unexpectedly getting turned on by the thought of topping.

Watching sexy daddies fuck smooth little twinks, Austin got horny for the big, muscle butts of the daddies. Even as they were fucking the whimpering little guys, he didn't just admire their strength and size, he imagined what it would be like to feel his cock slide into those beefy asses. And suddenly he wanted nothing more than to give it a try! Austin has had a lot of fun pumping young loads into sexy men who love taking a good pounding from this little twink top!