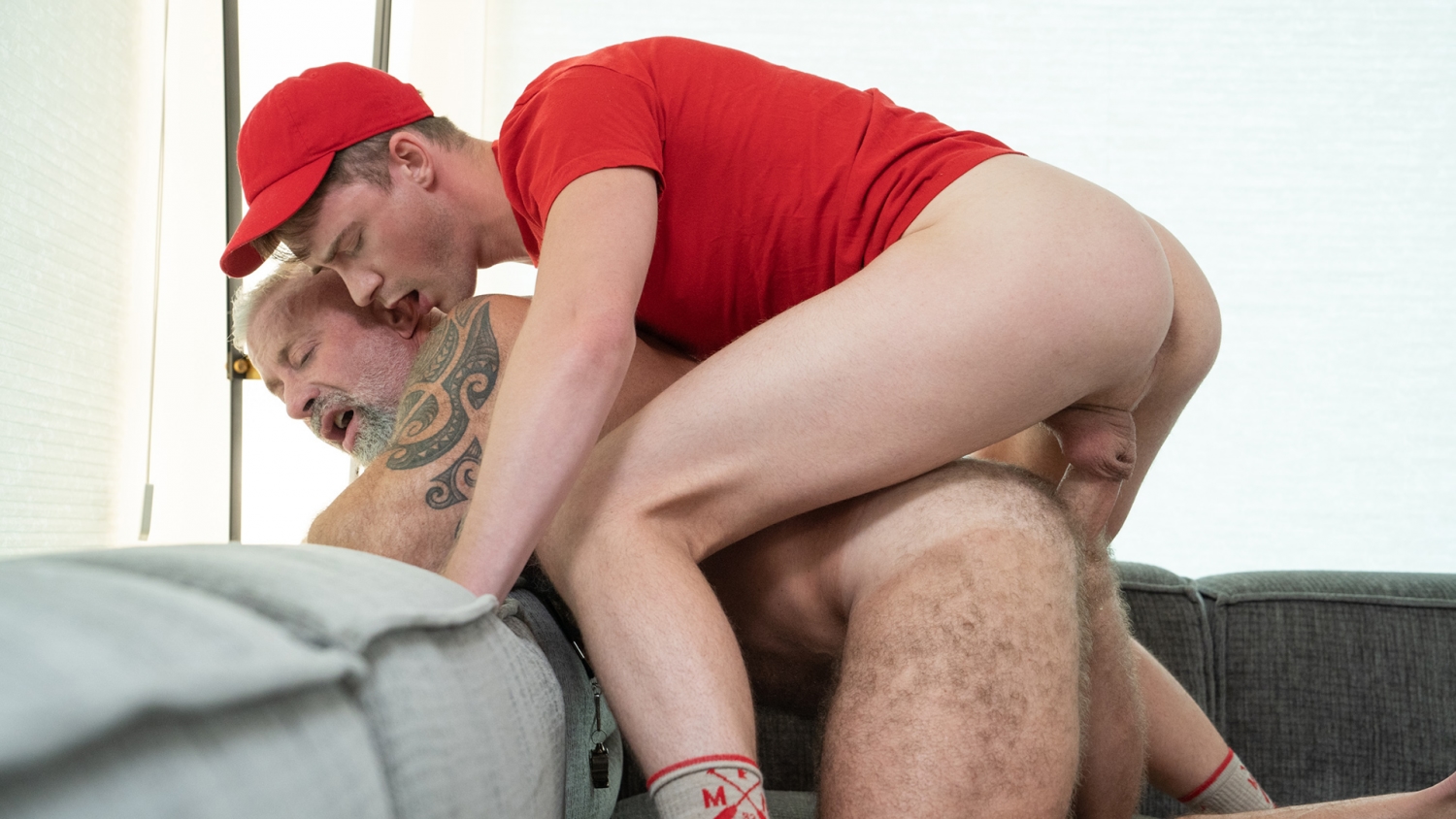 Workout
Not every coach has the natural familiarity and friendliness of Coach Charger. He can push young men to their limits, helping them achieve their full potential, all while giving them a smile and a pat on the back that makes them feel like champions. He never shows disappointment or frustration. He's in it for every young man he encounters.
Cole is exactly ...
Read more
Cole is exactly the kind of athlete he loves to coach. Tall, naturally gifted, but doesn't let that cheapen his exercises. Just like anyone else, Cole works hard for his body, and Coach Charger can see his efforts. The sweat equity of his time means more than any natural physique or genetics, and Cole doesn't shy away from a hard workout.
When the young man's routine was done, Charger was quick to check in on his muscles, wanting to make sure they're well stretched and worked. Things can tighten up over time and Coach Charger doesn't want any of his athletes getting injured. Of course, this meant removing the boy's shorts to massage his legs.
Getting himself on all fours, Coach Charger began by massaging Cole's thighs, just above the knee and working upward. The heat coming off of the young man's body was impressive, indicative of a good pump. As he moved up closer, he could see Cole's testicles practically hanging out of jockstrap, unable to be contained by the stretchy knit fabric.
A heady fragrance came off of Cole's crotch, filling the older man's nostrils and lungs with the potent scent of the sweaty jock. Coach Charger knew it well. It was the scent of excellence. Of perseverance. Of championship. When a young man pushes himself just right, he leaves a pheromonal trail of his accomplishment, starting from his loins and cascading through the air. He was mere inches from the source, driving the silver daddy wild.
He couldn't help but run his hand over Cole's balls, seeing them continue to fall from their pouch. Coach Charger complimented him on his impressive nuts, noting their size and weight. When Cole gave him a blushing smile, he took that as his opportunity to move in for a closer look. He cradled them in his fingers delicately, feeling their mass in his hands. Then, overcome by the fragrance, he leaned in to give them a kiss.
Cole's cock shot up in his jock as Coach Charger's warm, smooth lips made contact with his balls. The breath that he released tickled the hairs, exciting him from his taint to the tip. Cole watched with wide eyes, dying to see what his coach would do next. And then, with a hungry, ravenous approach, the bearded man took his balls in his mouth and began to lap at them, sucking them into his mouth as if he were trying to drink up every drop of his sweat.
Cole loved every second of it. He watched as the coach looked up at him, as if waiting for Cole to protest, pleased to see the young man's mouth fall open with pleasure and his eyes beginning for more. Charger took the boy's cock out of his jockstrap, stroking it in his hand before taking it all in his mouth. It was as musky and sweaty as his balls, but somehow all the more delicious. Beads of precum began to appear on the tip, immediately sucked down by the older man.
Cole could have sat there all day getting his cock sucked by the handsome, furry, silver fox, but Coach Charger was keen on getting more than just a mouthful. Standing up and removing his clothes, the older man presented his beautiful, muscular body to his well-worked athlete. He knew he deserved a reward for his workout and he had the perfect thing to give his well-hung jock: his bare, hairy, tight hole…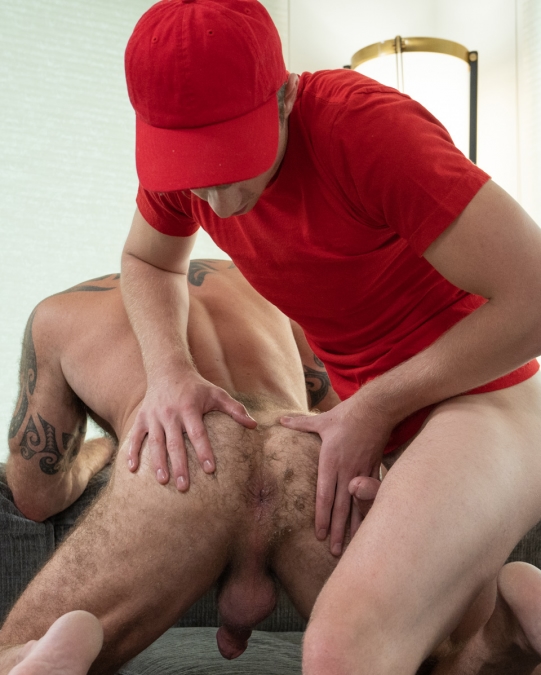 Coach Charger used to be a city slicker. He took early retirement and moved out to the country after the fast-paced life-style wrecked his marriage and he was forced to reappraise his life. This bear-like, seriously sexy, silver fox now works as a part-time sports coach and really enjoys inspiring the young men on his team. His charm, natural authority and big dick make him a natural top, but every so often, an assertive twink can turn everything on its head.

Cole is a little bigger than most of his peers. He's tall, muscular, and blessed with a big, meaty cock! Not only is he a solid athlete, but he's also completely gorgeous. Both boys and girls have been trying to sleep with him his whole life, and he has no complaints about it.

The more he spends time with the boys at his camp, the more he feels himself hungry for something more. As a counselor, he's used to being in charge and getting his cock sucked by anyone he wants. But being around young, twinky guys all day, he can't help watching them; imagining their legs thrusting their bulging meat into his ass, filling him up, and dominating his hole. He jerks off thinking about it all the time, ready for a little guy to take control and fuck him good!